Social Studies for Dummies
"Social Sciences"? What does that even mean? What is the difference between history and social studies?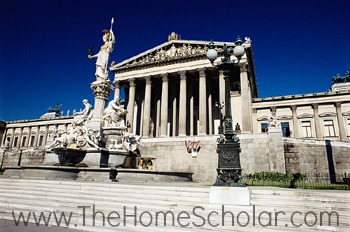 Social sciences, or social studies, are actually a broader term having to do with human social interaction. So it can include history, government, economics, psychology, and sociology.
Some colleges might use the terms "Social Studies" and "History" interchangeably in their application requirements. When they say they want to see four years (usually) of "social studies" or four years of "history" on a transcript, it probably means the same thing. In some states, a state history class may be required.
Many colleges will specify what KIND of social studies they want. Often they will want American History, American Government, Economics, and World History.
You don't have to stick with just those four, however; you can branch out. Optional courses might include any of the social sciences, and there are a lot of them. Some of the social sciences include psychology, sociology, anthropology, and comparative governments. You could teach the history of anything or any country.
When I was in public high school I took a class called Polynesian history. Again, your options are limited only by the passion of your children, but in public high school it's the passion of the teacher that sets the courses. My teacher in high school was passionate about going to Hawaii every year, and he could help finance that trip to Hawaii by teaching a class called Polynesian history because the two are tied together. I have a brother in-law who taught at a public high school, and he actually taught a class called the History of Baseball. There is a whole world of other social sciences you can explore!
Find out more about social studies on The Homescholar
website
!

Homeschooling is NOT the same as doing schoolwork at home. There is so much freedom in homeschooling! My
Gold Care Club
will give you all the help you need to succeed!
Stay Informed
When you subscribe to the blog, we will send you an e-mail when there are new updates on the site so you wouldn't miss them.
Comments
No comments made yet. Be the first to submit a comment