Nutty Homeschool Parents?
After this year's National Spelling Bee, someone asked me, "What kind of a crazy parent has their child spell nutty words all day?" The great kind of parent! The kind of parent that allows their child to follow their interests, EVEN when it involves spelling nutty words all day!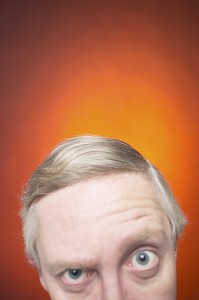 I have had the privilege of speaking to some parents of magnificently gifted teens. Geography Bee winners, Spelling Bee winners, nationally recognized students with outstanding accomplishments. Each parent told me the same thing. There are people "out there" who think they can force their child into excellence. I suppose it's possible to force a child into excellence. I actually think it's far more common for parents to ALLOW their child to excel, and then get accused of forcing them.
My friend the National Geography Bee Champion studied geography for fun all the time. She would rather do that than almost anything else,  although she is a very well-rounded kid. She could play a musical instrument, did great in art and science and writing. I have to say that her overwhelming characteristic had nothing to do with academics - she was one of the most charming and well-liked kids I've met. Perhaps some people presumed that Mom and Dad were force-feeding her facts, and that led to the unsavory feedback. The people who expressed their objections did not know the child, the family, or the situation.
Not everyone has a child with a burning interest in something. But please understand, some children DO have a deeply rooted longing for....  something nutty. For me, I suffered through a child who studied chess all day. I had another child who studied economics all day. Not every child is like that, I'm sure. But when a child
IS
like that, then it's the parent's job to fan the flames, and encourage them and support them in their interests.
Encouraging the unique pursuits of a child is one of the best parts about homeschooling. It can help them to learn academics, but more importantly it can help them learn about themselves. Do they want to study that in college? Can they make a career out of it? Do they feel "done" with that endeavor, and don't want to continue? These are great things that kids are learning. It's one reason why homeschooling can provide the best college and career preparation. As students get these unique and passionate interests, even in things like nutty spelling words, they can better learn about what they  want to do with their life.
And to those of you who DO have a child with a strange or alien interest, take heart! I suffered through it, and I have talked to others who have trudged through it as well. You can do it!

Read to what others are saying about The HomeScholar Gold Care Club!
Stay Informed
When you subscribe to the blog, we will send you an e-mail when there are new updates on the site so you wouldn't miss them.