June 2011
by Lee Binz
The HomeScholar

Maximize your Benefit and Minimize your Effort! Put Dual Credit on Your Homeschool Transcript
Earning dual credit is like owning a credit card. It's not enough to simply possess the credit card. You have to know how to use it appropriately. Dual credit can save real cash on college expenses - without the ATM - if you know how to include it on your high school transcript.

Keeping a high school transcript is always important. It's not just brick and mortar schools that value a homeschool transcript. Employers may want to see a high school transcript, or could ask about credits and grade point averages. Insurance companies may require a high school transcript so the child can get a "Good Student" discount, which can save serious money. Summer camps and internships may require a high school transcript as well. Being prepared with this simple piece of paper can make all the difference!

When homeschoolers have dual enrollment credits through distance learning, those dual credits can make your transcript a breeze! Collecting college credits through dual enrollment can tell you everything you need to know. A transcript should have a title like "Official Homeschool Transcript." It should include the name and address of your child and school. That's normally the easy part; but, a transcript also requires course names, credit value, and grade. That's where the dual enrollment credits can help.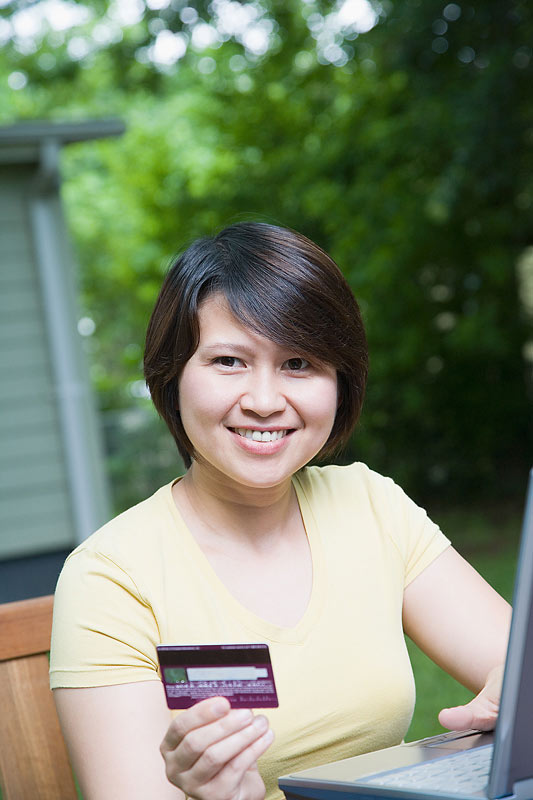 Determining High School CreditSince each CLEP is a college level test, you can be sure that if they can pass a college test, they could CERTAINLY pass a high school test. Make sure you put every college level course on the transcript, no matter how you prove the class (community college or CLEP exam) and no matter how old they are (12 or 20 – it still counts until they have graduated high school.)

When determining high school credit for CLEP, it does not matter how long it took the student to learn the material. Whether 2 weeks or 2 years, credit is not determined by the number of hours of study. With CLEP, you give 1 high school credit for each test they pass with a score of 50 or more. Don't bother to count hours studying. This time credit is being given based on achievement – achievement on a test. With DANTES and FEMA, determine the number of college credits first. Each 5-6 credit course is equivalent to one high school credit. Each 2-3 credit class would be equivalent to one half of one high school credit.

Naming CoursesDual credits will name your classes for you. For each exam your student passes, put a class with the same title on the transcript. For example, the course title is the exact name of the CLEP Test, like "College Composition" or "Principals of Macroeconomics."

CLEP Exams are normally taken during high school, and placed alongside other courses on the transcript. Normally you treat them just like any other class on your transcript. It's helpful to note "CLEP" next to the title, so it is clearly a class tied to the CLEP test, and deserving of college credit.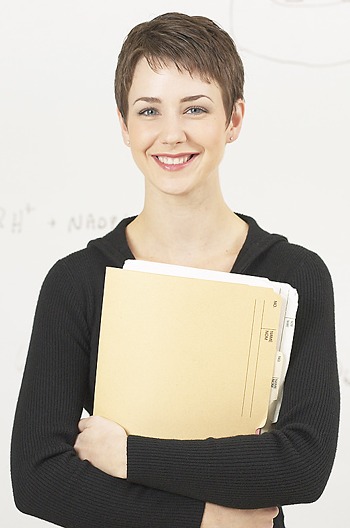 Deciding on HonorsSince CLEP represents a college amount of knowledge, just like an AP® exam, then it truly would be an "Honors" class. When they pass a test, add "Honors" to the course designation. Every course with that test would look just like a course with an AP® test.

These classes are great outside documentation of your other homeschool classes. Because CLEP exams provide an "official transcript," they can be the third-party proof that you need to show that these courses hold up to any scrutiny. By each CLEP course, put a designation by the course title, showing that there is external documentation. So it might look like this on a transcript: CLEP English Literature, or CLEP Microeconomics.

Transcript by SubjectWith college credits, it can be easiest to create a transcript that groups classes by subject, rather than by year. Put each class credit within subject areas like English or Social Studies. Because dual credit can accumulate so many credits, some parents create an area on the transcript for credits that are beyond high school. You might call it something like "CLEP Courses" or "Credit by Exam" or "College Equivalency" or "Dual Enrollment." That will highlight the fact that these are college level courses.

However, that may minimize the fact that these are actually dual enrollment college level classes. You can avoid that by simply making a transcript by subject instead of by year. For examples of both, please see The HomeScholar Record Keeping Samples.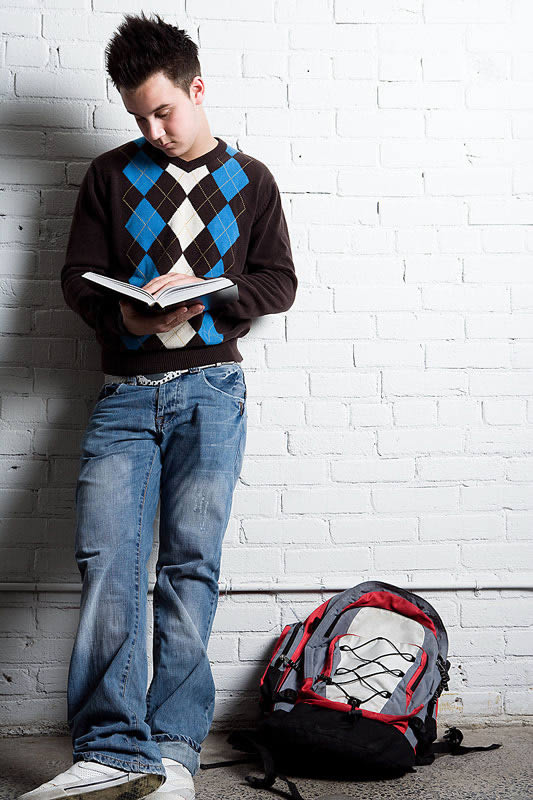 College EnrollmentNot all colleges accept distance learning credits. Always check with the individual college your child may want to attend. College policies vary widely – oceans and oceans wide, it seems! Collecting a few college credits with CLEP is not difficult. However, if your plans include completing an Associate's or Bachelor's Degree, I recommend using the program CollegePlus! to help you navigate the process.

Executive SummaryFor each CLEP test, the course title is the name of the test, the credit value is 1 credit, and the grade is A if they pass the test.

Recommended Resource
You have permission to reprint this article as long as you don't make any changes and include the bio below.

Lee Binz, The HomeScholar, specializes in helping parents homeschool high school. Get Lee's FREE Resource Guide, "The 5 Biggest Mistakes Parents Make Homeschooling High School." You can find more of her freebies here: www.HomeHighSchoolHelp.com/Freebies

Get more homeschool high school help on The HomeScholar Facebook Fan Page.
Reviews

"The HomeScholar program truly helped me prepare my son's college transcript. I had home schooled my son from kindergarten through senior year, and while that was an accomplishment, I then had the daunting task of completing and preparing his transcript so he could go on and continue his education in college. The support and information The HomeScholar provided helped me confidently perform that task, and now my son has been accepted into the college of his choice! Believe it or not, his smile was even bigger than in the picture when he got that acceptance letter! Thank you, HomeScholar!"

~ Kelly and her son Cole

~~~~~

"Even though I am in the field of education, finding a plan for homeschooling high school and preparing good college transcripts was not easy. Then I came across Lee's website and everything changed.

I first purchased the "Total Transcript Solution" program to help me organize and plan my 10th grade daughter's transcripts. Lee added so many bonuses and articles which helped me in the whole process so that I now have an entire high school template to keep our homeschooling on tract. The best part was the free month of weekly one-on-one calls where she gave advice and actually critiqued my working drafts.

I then purchased the "Comprehensive Records Solution" and discovered so many ways to enhance my daughter's transcript. We now work together and actually prepare classes and projects to showcase her special talents in the field in which she wants to study. Without the attention to details found in the comprehensive programs she wouldn't be as appealing to her college as she looks now. I also felt so strongly in the need for Lee's programs and services for homeschool parents, just like me, that I shared them with my local homeschool group.

Lastly, I joined the "Gold Care Club" and can't wait for my weekly discussion with Lee. I now feel confident that my daughter will have the necessary transcripts for graduating high school as well as the crucial transcripts for getting into the college of her choice."

~ Sue Overend, homeschool mom to Brittany

~~~~~


"Lee, my daughter, is graduating homeschool high school (with one year of community college) this spring. She has been accepted to the University of Portland and received the Presidential Scholarship. I've been told this is very good. When I called and asked why she received this, as I hadn't put her in for it, I was told it was solely on her high school record. That means your transcript, which you prepared for her freshman and sophomore years. I was able to use the template and do her junior year and start her senior year. So your help was definitely instrumental in this. Thank you for sharing all your knowledge."

~Debbie in WA