May 2010
by Lee Binz
The HomeScholar
16 Ways Standardized Testing Can Help Your Homeschool Thrive!
Number 2 pencil. Palms sweaty. Heart racing. The answer could be A, B, C, or D. Answer D could be A plus B, or it could be none of the above. Acronyms like PSAT/NMSQT®, CAT, ITBS, CLEP. What to do? Now is no time to panic!
Bubble tests are never fun, but there are some benefits of including them in your homeschool. Please understand that I'm not a big proponent of tests. In my homeschool, only about half my classes included tests, and the other classes were "assessed in different ways" and evaluated without tests. But annual standardized tests are required by our state law, and over the years I have come to recognize some benefits of the dreaded bubble tests.
1. Measure student ability
I can't tell you how many times a parent has told me "my child isn't doing very well" only to find out they were above grade level. As I was consoling one mother, I encouraged her to look at her children's annual assessment, to see if her concerns were truly valid. "Holy cow I just got the results back from the California Assessment Test the boys took recently. Christopher's overall score was 99%. This included vocabulary, comprehension, Spelling, Language mechanics, Language Expression, Mathematics Computation, Math concepts, Study skills, Science, and Social studies. Matthew scored 96% overall on the above subjects as well. Ok so I can relax a little on this homeschooling thing."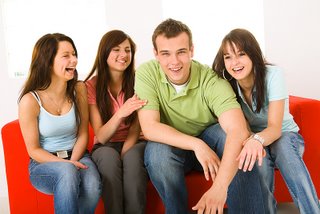 2. Assess relative strength
One drawback of homeschooling is that we become so close to our children that we can easily identify their weaknesses. Unfortunately, while it may be easy for us to see their failures, we lose sight of where they are in the grand scheme of things, and how they compare to others. You know their weaknesses. But does that really mean they are below grade level?
3. Learning at their level
Using a test can help you identify what level your child should use in each textbook or subject. Why bother teaching something a child already knows? It is a waste of time. Instead, you can assess where they are and then begin teaching at the point they will actually learn something. With a math book, for example, you can use an online placement test and then give an end-of-chapter test to see what they know already.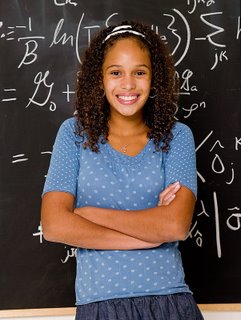 4. Assess high school credits
Some tests can be used to determine if you have achieved high school credit. SAT Subject tests in French or American History can prove that a child of any age has achieved a high school amount of learning in a particular subject. Standardized tests can tell you if your child is ready for a challenge, or if it's best to wait until later before starting at the next level.
5. Meet college admission requirements
Colleges will almost always require test scores for admission. Whether students choose the SAT or ACT® is less important, but colleges will want to see a standardized test score in order to help determine college readiness.
6. Practice for the SAT
Fill-in-the-bubble tests can provide practice for college admission tests. As students become familiar with bubble tests and crowded testing environments, they are also practicing key skills in college admission tests. The SAT or ACT® is sometimes the first time homeschoolers are in a group-testing environment.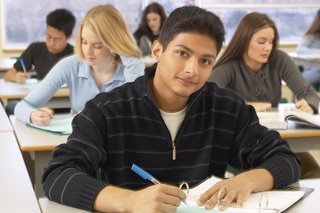 7. Practice for testing in college
When I speak to colleges about homeschoolers, they are almost universally positive and happy about their preparation. But one college representative did have a concern. He had seen some students who were so used to natural learning that they weren't prepared for bubble tests. He felt that represented a weakness in homeschoolers. While I disagree that it is a common problem, it's certainly worth mentioning. Taking tests is one thing that is usually required in college. Taking some kind of test in high school can help children prepare for the kinds of tests colleges give. That doesn't mean you have to test all the time, of course! Just enough to be prepared.
8. Save money on college costs
Certain tests can save help you save money on the cost of college. Scholarships are often tied to test SAT or ACT® scores, and so practicing and planning for those tests can provide scholarship money. Some parents use testing to document college level learning by using AP® and CLEP tests. Those tests can be used for college credit, and may shorten the time spend in college, which can reduce the number of years you pay for college.
9. Outside documentation of grades
Reflect and document your homeschool grades with outside documentation of learning. Without using tests at every juncture, a single subject test can provide some proof of learning from an impartial third party like the College Board®. Whether that documentation comes from a college admission test, subject test, or community college course grade, those tests can prove the student had the underlying knowledge necessary to succeed.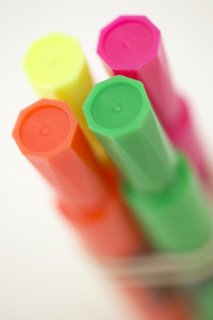 10. Practice for life
Bubble tests do exist in real life as well. Voting is often done as a bubble test of sorts, and often the test to obtain a drivers license also requires a test. Tests are given on the job, from feedback forms to personality profiles, and people need to feel comfortable with the process of testing.
11. Emergency preparedness
Testing can help you plan for a potential homeschool emergency in the future. A yearly test can provide a record of what your children know, at least as a very rough estimate. Taken the following year it can document that children actually learned something each year. This is important during a family crisis, even if school was hit-or-miss for a while due to illness or trauma. I have used standardized test scores with many parents to calm their fears after a year of crisis. "Look!" I can say. "You have NOT failed your children! Their test scores have improved or stayed the same!"
12. Determining grades
Tests can be used as a tool for determining grade. They are just one weapon, not the whole army, so don't use it as a SOLE source of grades. Still, any assessment can be used in your calculation of grades. If the SAT measures math, use that as a portion of your math grade. If the IOWA test measure vocabulary, use that as a portion for your English grade.
13. Avoid anxiety
Any new experience can cause anxiety. If a test is a new experience, it can cause fear in students. By provide some sort of test occasionally; children can learn through experience that nothing bad will happen, that there are always distractions, and that their best really is good enough. The PSAT/NMSQT® can provide practice for the SAT, so children don't panic when taking the admission test. It can give kids practice taking tests around a large number of strangers with strange smells and even stranger looks.
14. Determine course titles
It's difficult to come up with appropriate course titles, and one of the easiest ways is to steal titles from subject tests. If your child takes a subject test called microeconomics, and you are stuck trying to think about what to call the class, guess what? Use the name of the test as the name of your course.
15. Motivate competitors
I have two very competitive boys and EVERYTHING was a competition. I was always careful to give the boys the same number of presents at Christmas. I remember the first time they caught on to this when they were little, I actually found them weighing presents with a bathroom scale to see who had the most poundage . These boys were BORN competitive! So naturally, when it came to end-of-chapter and college admission tests, both my children wanted the high score. With both of them motivated to get the higher score, they studied and prepared and laughed together. It brought a whole new sense of "trying to learn." Tests can motivate competitive children, even if they are competitive and motivated within themselves rather than with their siblings.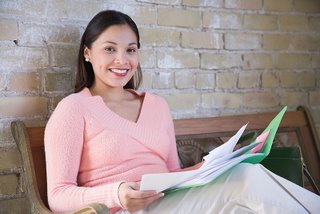 16. Help you relax
Standardized tests are required by some states, and obeying your state homeschool law can help you AND your child relax. Some jobs and colleges will want to see that you have obeyed your state regulations. Law enforcement and military recruiters may check up on you. It's good to know you've got your bases covered. Even if you aren't going to interact with those agencies, it can help. It's just nice to know that you have a back- up plan in case anyone should ever ask for proof that your homeschool was educating your children.
It's so ironic that I'm writing about the joy of tests! I have entire speeches, book chapters, and webinars on how to avoid testing in your homeschool! I'm not much of a grader, and didn't make much use of quizzes, tests, and worksheets in our homeschool. Even so, I can see that an occasional standardized test can help homeschool parents. Perhaps it's my Pollyanna nature, always looking at the bright side. Sure, tests can be stupid, and they definitely have their drawbacks. But I prefer to look on the bright side! There are at least 16 good reasons to do a standardized test this year.
Lee Binz, The HomeScholar, specializes in helping parents homeschool high school. Get Lee's Free Resource Guide, "The 5 Biggest Mistakes Parents Make Homeschooling High School." You can find her at www.HomeHighSchoolHelp.com.
"Hi Lee, I just thought I would write and thank you for all the information you share with all of us homeschooling high schoolers. Thanks, in part, to the information I received from you and your Transcript book, my daughter has been accepted to all three of the Christian colleges that she applied to. Now comes the hard part of narrowing it down to one and figuring out how to pay for it. I stressed and sweated over getting her transcript done, but found your information to be extremely helpful. I feel like they accepted me, as much as my daughter. Thanks again for all you do."

~ Diane in Minnesota

"I just purchased your e-book and I love it! I have read through chapter six. Even though, through my own research, I have heard a lot of what you are saying; your delivery is so easy to understand. I have read books about homeschooling through high school all the way from 400 pages long to 125 pages. And I must say, your book is so easy to digest. I especially like the sections you put in bold to emphasize your point. The occasional boxes off to the side, with simple restated bullet points, are also great reinforcers for what was just read. The Planning Guide is so practical. For those individuals who have not seen something like this, I bet it is a true Godsend for them. Thanks again for your phenomenal resource."

~Jenny in Washington

"Your transcripts and records were
the best organized and documented I have seen"

- Bryan Jones, Associate Director of Admissions,

Seattle Pacific University