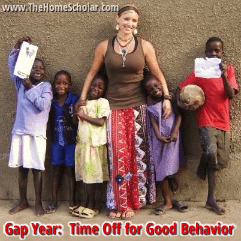 Gap Year - Time Off for Good Behavior
Take time off between high school and college?  In my day, such a thing was almost unheard of - unless the student joined the military, the Peace Corps or ran away to "find themselves." (That sounds more hip than saying, "Please Dad! Don't make me go to college!")
These days, taking a year off between high school graduation and college is becoming more common, is viewed more favorably, and is even seen as a benefit by some colleges. Children can do amazing things before college, and it's an option to consider.
What is a Gap Year?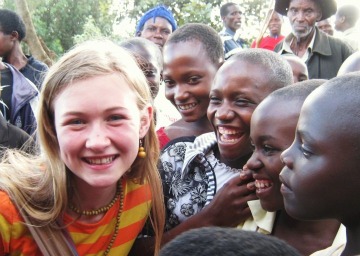 A "gap year" usually lasts between 6 months and a year.  During that time, the high school graduate takes a job or does some volunteer work to gain experience before beginning their college career.  Students are still considered freshman unless they take a college course of any kind during their gap.  Some colleges defer enrollment, which means the student is accepted and then waits a year to actually attend.  Other schools do not defer enrollment.
Gap year policies vary widely between colleges. Some colleges say if you take a gap year, you may be considered a transfer. Other colleges (including Ivy League colleges) will admit you, give you great scholarships, encourage you to take a gap year, and still allow you to have your scholarships and freshman status when you return! So unfortunately, any specific advice I give on gap years will be incomplete.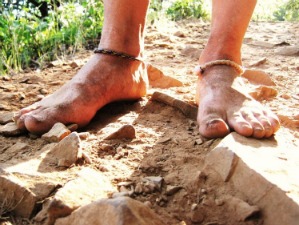 Check Your College Policy
Your best bet it to contact three of four colleges that your child would MOST like to go to, and ask them specifically for gap year information. Remember too that their policies can change from year to year. Also, be careful to get assurance that the policy they quote you is "grandfathered" and will not change if your student leaves for a year!
General advice for all students considering a gap year: fill out the applications just like any other student.  Provide a transcript, reading lists, and course descriptions like others seeking admission.  Students who do not apply as a senior, could be considered a transfer student and miss out on many freshman scholarships. So have your student apply while they are still in high school.  In one of the application essays, they should focus on their gap year plans, what specifically they will do and what they hope to accomplish.
The college application essay is completely written by the student. Even so, you as the parent can help your student brainstorm facts to include in that essay. While your student completes the application and essay, you can call the colleges to research their policy. Make sure you visit each college, and have your student talk face to face with the admission department. That's as good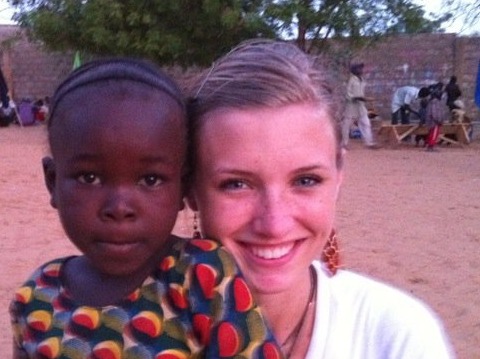 as an "interview" and can go a long way to proving they really are taking a gap year and not just goofing off.  Fill out the FAFSA®. Colleges base their financial aid on the FAFSA®, and (with luck) that financial aid decision will carry over once they return. You don't want your child to come back with a college admission but not be able to afford the college.
Gap year is usually not affected by "dual enrollment" college courses. Those are college level classes taken at community college or online, that are taken while the student is officially a high school student. When they have dual enrollment credits, you put the information from the community college course onto the high school transcript, to prove that it is "dual enrollment" and not just a college class. Only college classes taken after high school graduation will mess up your gap year. Your student can take anything before graduation but nothing after graduation (no classes during the gap year.)
Gap Year Experiences
Gap year is more common in other countries.  Dorothy lives in the United Kingdom, and she says it's quite common there.  "There are hundreds of organizations which offer gap year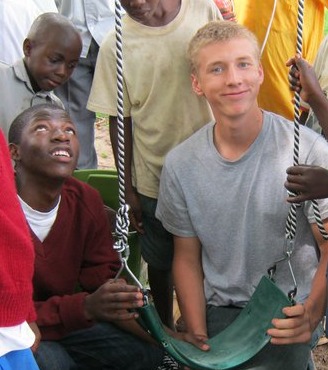 experiences, mostly abroad. Christian kids tend to do missions work with people like YWAM. Rich kids will sometimes just go traveling. Some will go working through another country. We have two different young friends in Queensland at the moment, one working in Brisbane to see the country, another with YWAM (Youth With a Mission) The way it works is you apply to university and once accepted you simply 'defer' the place for a year. Talking about what you plan to do on your Gap Year or putting it in your application gives very useful insight into your personality to the university. It's all automatic."
Taking a gap year can work out nicely for two types of students.  One student might still need a bit of seasoning/maturing before attending to the trials of university life.  Another may have a passionate interest in a subject and would like to acquire some real-world experience in it.   Both types of students need to be self-motivated, or the year might end up being a waste.  You don't want a "Gap Year" turning into a "Couch Potato Year."  If you think it could fit your family, discuss gap year options with your student first.  Pursue it with the colleges if there is any interest.
Read More About Gap Year
Scholarship Help :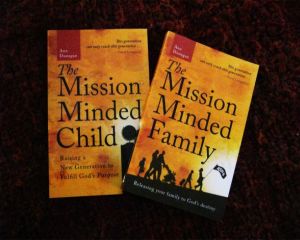 Special thanks to Ann Dunagan of Harvest Ministry for allowing us to use her family photos (of her mission-minded children Daniel, Christi, and Caela) for this article. "Although none of our family graduates took a year off before college," Ann suggests, "we added real-life experience, community service, and international missions during our final homeschooling years, which definitely helped us with university scholarships."
For more information about Ann Dunagan, I suggest her books, The Mission Minded Family and The Mission Minded Child.  7 FREE Mission-Minded Family Resources!

You have permission to reprint this article as long as you don't make any changes and include the bio below.
Lee Binz, The HomeScholar, specializes in helping parents homeschool high school. Get Lee's Free Resource Guide, "The 5 Biggest Mistakes Parents Make Homeschooling High School." You can find her at http://www.TheHomeScholar.com
Get more homeschool high school help on our Facebook Fan Page.
Thank you so much for taking the time to compile these resources for me. They are, alternatively, eye-opening, encouraging, and downright exciting. I am seeing a lot of potential avenues to prepare my son for a positive college experience. I'm so glad I followed my instincts and decided to contact you now, while we are in the early stages of our high school years. Your resources have given me a lot more confidence to homeschool a gifted highschooler. Thank you for your time today, it was a pleasure to speak with you.

~ Sue in Massachusetts