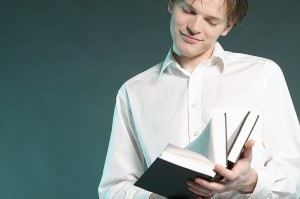 Books rule! We really like books. We soak up books. Everything that we want to find out can be discovered from a book. Many times people ask me why our reading lists were so incredibly long. It wasn't due to the fact I assigned all of those books, I can tell you that much! For both of my boys, reading is their "love language. "  Let them have a book, and they will adore you forever. Every single Christmas, their wish list consists of certain books. Our reading list is so extensive as that's the way my children learn best.




Attempt to detect the ideal method of learning for your child. Perhaps they learn best by doing. It's possible that they learn best when they listen to something. Maybe they can replicate anything after they see it done first. It doesn't need to be about books – simply uncover the way they learn best.




In some cases they'll learn a subject regardless of how your offer it. However when you experience challenges, and they appear to just detest something, get back to their ideal way of learning. Try those approaches once again, to learn the subjects they dislike.


My kids were great at math and science, therefore you might assume that every subject came easy for them. It didn't! My children really hated art! In particular Kevin! In order to teach them art, after failing and failing at several hands-on projects, I eventually got smart. I found BOOKS on the subject of art. I selected biographies of artists, and books with just the artwork of MC Escher (a big success with my engineer) as well as art books with just impressionists (a big success with my history buff. ) We ended up doing rather nicely with art, when I concentrated on teaching them HISTORY of art, and art through books.