There are many options for lab sciences, and you are not limited to the common three choices of biology, chemistry, and physics.  While those are probably helpful for students going into highly competitive schools, or going into science and engineering schools, you don't have to be limited by those standard three.  There are other options.  Students who will not have the math required for physics, and students who love math and science so much they would love to branch out have something in common.  They both have limitless options!
Would a Nature Study count as a lab science?  My girls are neither one interested in science - one is going into music, the other film production. We're doing biology now, and I suspect we'll either do chemistry or physics, but the thought of doing both is a little...exhausting to think of to my two non-science-centered girls.

And another question...would earth science count as a lab science? We covered astronomy, weather, etc., oceanography, etc. and built lots of  weather forecasting items and built a telescope to study the stars.
Thanks!
Sharon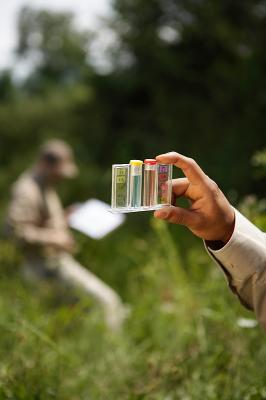 When faced with a non-math person, skipping physics may be a good idea, because it's highly math-based.  If you decide to branch out into nature study, you can do your labs as field study.  There is no definition of lab science, although it does imply hands-on learning and writing a description of what was accomplished.   There are public schools that teach botany and ecology classes that may just fit the bill.  Earth sciences may also be a lab science, provided you do some experiments.  Again, since there is no definition of what a lab science is, you can make almost ANY science into a hands-on experience.
There are books that study ecology, botany, and other outdoor earth sciences.  You can also piece something together using a unit study approach.  You can find science experiment materials at
www.HomeTrainingTools.com
.

If you are curious about providing a great homeschool education for your gifted child, check out my audio training, "Gifted Education at Home."