A quote from my eldest son:
"If it's OK with you, I would love to do the Thanksgiving dishes after we eat."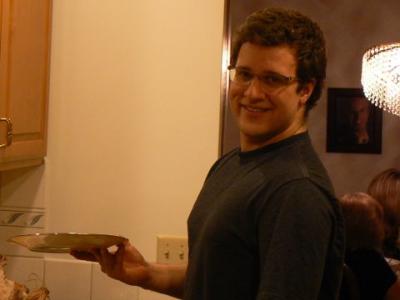 What a blessing!  First of all, as much as I love cooking the Thanksgiving feast, I just *hate* washing the dishes.  And there were a LOT of dishes with 10 people for 6 hours, from appetizers to dessert.  But most of all....
CAN YOU BELIEVE THAT??
He offered!  Then he actually DID the dishes, and without complaining!
Thanks Kevin!
Love,
Mom