Quick review; why should we study scripture, again? Because God's word is perfect and good. Because it is renewing, and can make you wise. Because it gives joy - but also gives warnings. Because it gives real rewards that last.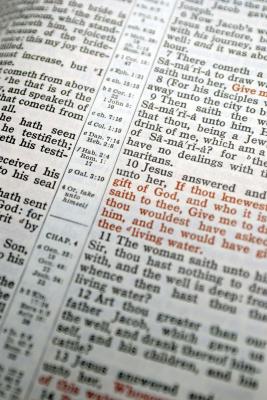 Psalm 19:7-11


By them is your servant warned;
in keeping them there is great reward.

They are more precious than gold,
than much pure gold;
they are sweeter than honey,
than honey from the comb.

The law of the LORD is perfect,
reviving the soul.
The statutes of the LORD are trustworthy,
making wise the simple.

The precepts of the LORD are right,
giving joy to the heart.
The commands of the LORD are radiant,
giving light to the eyes.

The fear of the LORD is pure,
enduring forever.
The ordinances of the LORD are sure
and altogether righteous.
It doesn't say here that you need a textbook or study guide.  It's almost as
if you need only a Bible!  But this Psalm does explain the "why" behind
studying the Bible in your homeschool.

You can sign up for our free monthly newsletter here