I like reading the articles on Fastweb.  Let me just share some choice sentences with you:
"But most scholarships and financial aid are awarded through universities, and those decisions are often made before the final application deadline."
From "The Time is Now to Look for Colleges: High School Juniors Should Get Started, Especially If They Want Funding"
Register at fastweb.com to read the article
Or how about this:
"But people who apply by Thanksgiving have the best shot at scholarships and other aid"
And then there is this sentence:
"Really, much of applying for college begins in the junior year."
Do you sense a theme?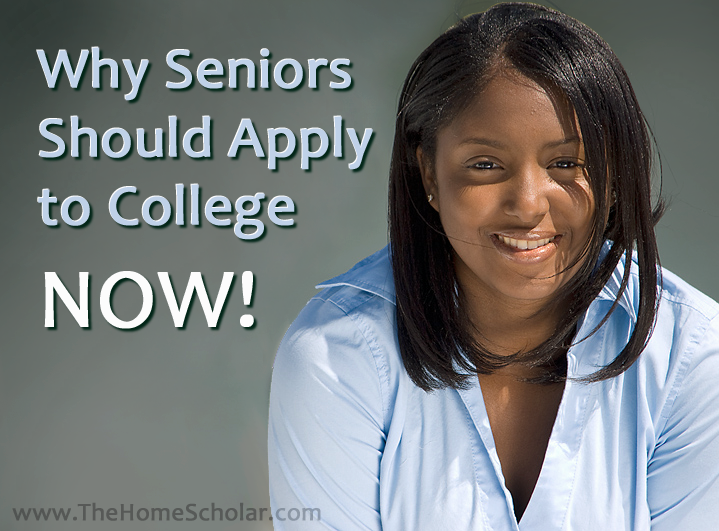 Here it is in a nutshell.  The early bird gets admitted to college.  Apply early for college - FAR ahead of the application deadline, and preferably BEFORE THANKSGIVING.  On the bright side, homeschoolers have a real advantage.  We can put school aside for a week while focusing on applications, and you can use the time spent writing application essays for your English class.
Start thinking about college applications early.  Read my article called "
The 9 Keys to a Successful Junior Year
".  Planning ahead during Junior year can save you a boatload of money on college!
"
Finding a College
" and "
Getting the Big Scholarships
" can be enormously helpful in getting through the college admission process.