When should you take the PSAT and SAT?
Lee, I just read your article on testing, but I still have a doubt. My son will be going to Community College Dual Enrollment next year. He is a sophomore right now. Do you recommend taking the SAT this year or not? I didn't do the PSAT this year, and I'm sorry about it, but I was thinking on doing SAT instead of the regular testing. Is that a good idea or should I just have him take the regular testing and then PSAT in October? Thanks for your help! I'm sure thankful for you!
~ Susy in Washington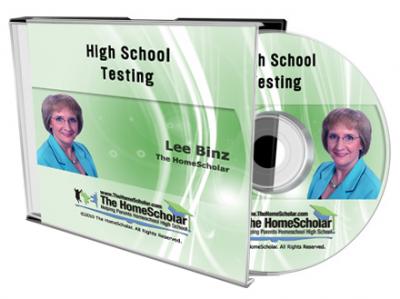 You are at just the right place to listen to my audio course on High School Testing. It comes free with Gold Care Club and the Total Transcript Solution, but you can also order it separately
here
.
I would have him take the SAT during junior year. Most kids will take the PSAT during October of Junior year, and take the SAT or ACT during spring of Junior year. If you need to save money on your annual assessment, then the SAT can save a few dollars. Still, if the child doesn't have enough math to score reasonably well on the test, then taking it early can backfire. The child may feel like they aren't a good test-taker, resulting in worse scores later on, when in fact they just hadn't taken enough math to score well.
If it were me (and it WAS me!) then I would give the regular standard test this year, and do the PSAT in the fall and SAT in the spring next year.

Just a few days from our May newsletter.  I hope you enjoy our theme "Teaching Teens Math." Sign up for the free monthly newsletter here.