While supplying universities with the information they require, going beyond a transcript may better your chances of scholarships. A transcript may be the cornerstone of admission, however colleges would like more than that if you expect them to give you scholarship money. They ordinarily like to see more comprehensive homeschool records.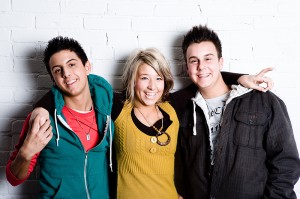 Examples of student work are the icing on the cake, the yummy dessert of comprehensive homeschool records.


I provided three writing samples with our comprehensive records. I made an effort to choose a range of writing styles; research, fiction, and poetry. I tried to use writing samples that I knew were very good. We had submitted a few writings to essay competitions to win scholarship money. When my children won scholarship money, I assumed the essay must have been good, so I tried to incorporate that piece of work.


Additionally, I saved a sample of work for each class on the transcript. I didn't send those to colleges (I figured maybe they didn't actually prefer documentation of four years of PE, you know? That could get lengthy! ) Instead, I made a note on each course description about how "written work is available upon request. " I actually did keep something from each class. In the event that they asked me for something, I ended up being able to give it to them.


I did end up being asked for some additional work samples. I was asked for a "graded" English paper (presumably along with a few red marks on it) and math work in the student's handwriting. A different college needed to see a lab report from science. My suggestion is to be well prepared. It's not possible to estimate exactly what information they may ask for. Instead of being concerned about it, simply try to maintain a couple of representative samples from each course. Then you'll be all set for anything!

Do you have a homeschooling high school question? Send me an
email
!