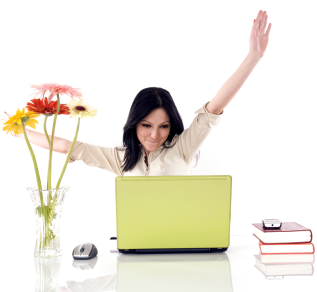 Congratulations Aubrey for your winning entry in our contest.  Our contest was to tell us your favorite part of homeschooling in the Spring.  Aubrey responded:
Homeschooling in the spring means we can think about our garden, now buried in over 2 feet of snow. We can consider what vegetables we will plant, that once summer comes, we will enjoy the fruits of our labors. It is wonderful to have the children plan, shop, plant, tend, and harvest from our small city garden. My 10 year old will share the fruits of our labors(fresh picked vegetables) with the children on our block, who are fascinated with the garden (plants and critters) each year. Knowing that winter is followed by spring brings great joy! Homeschooling THIS spring will mean my high school junior will be one year closer to graduating! How can this be? I recall the times (spring season?) when I would watch him as a toddler feeding the ants outside next to our garden. This year, I will be so mindful of the fact that he is on his way to beginning a new phase of his life, college! I am so grateful to God and my husband for the opportunity to have homeschooled him from the beginning. The years still remain for his sisters, grades 9 and 4.
My husband read me all the entries on the way home from church today (without revealing any names).  I liked this comment because it made me remember all the great times we had homeschooling in the Spring as well.
Thank you everyone for participating.  Aubrey, I'll send you your conference tickets by email.

Do you enjoy these daily doses of high school homeschool wisdom?  Sign up to get them delivered via email or reader!