Washington State Convention Super Fun!
The Washington Homeschool Convention was SUPER fun!  Did you go to a homeschool convention this year?
Homeschool conferences are a great investment in your continuing education as a homeschool parent, and I really do encourage you to go to a conference each year.
At the Washington Homeschool Organization Convention, I had the opportunity to meet one of my Gold Care Club members in person! It was awesome to meet Rene!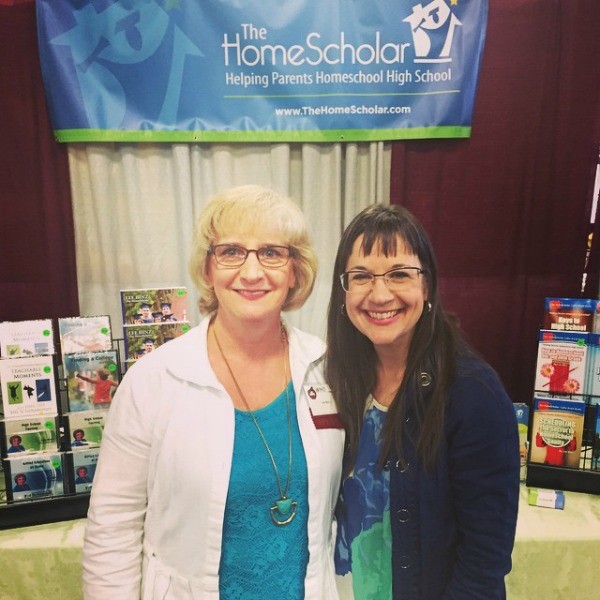 Our first winner was Carissa, and she was thrilled to win! She is 12-years-old, and has just completed her very first year of homeschooling!  Are you nervous about your first year? This article may help: A New Beginning: Homeschooling High School for Freaked Parents.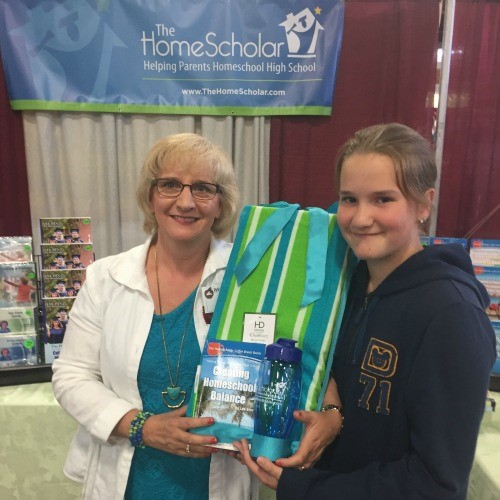 You know, you can create your own conference experience in the comfort of your own home!
At this conference, I spoke on Critical Technology Boundaries for Children and Teens. In case the topic interests you, check out my book,  
TechnoLogic: How to Set Logical Technology Boundaries and Stop the Zombie Apocalypse .
I also gave a presentation on how to find great curriculum. This is the same topic as my short, inexpensive Coffee Break book, in case you would like to get the information.
Homeschool Curriculum That's Effective and Fun
is available on kindle and in print. With one sweet tea or latte, you can learn all about choosing curriculum during your coffee break!
I had a young man help me with my drawings, and he did a GREAT job of choosing our second winner!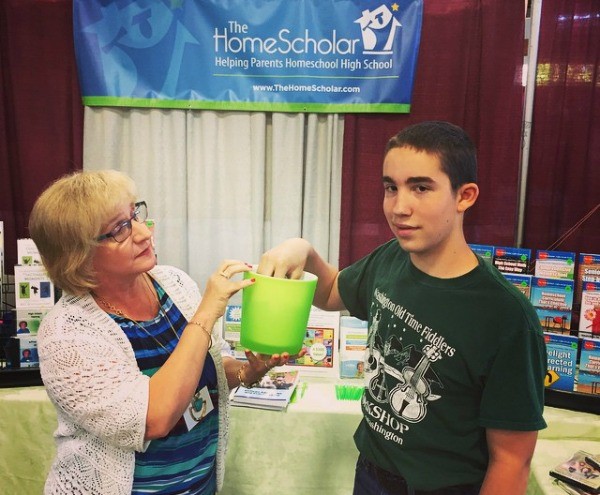 The second day our winner was Marie. It was her first year considering homeschooling options, and she stopped by looking for some how-to resources for homeschooling a 13-year-old and 8-year-old.  If you are homeschooling middle school, like Marie, you might like this article: Taming Middle School Anxiety.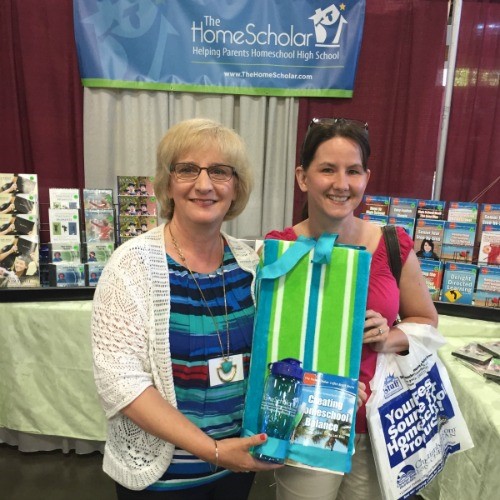 Each winner received a beach towel, water bottle, and a copy of my Coffee Break Book, Creating Homeschool Balance: Find Harmony Between Type A and Type Zzz.....
So you see? Conventions are FUN! You can shop to your heart's content, ask questions that are simple or complex, and get tons of information to help you homeschool high school.
Just remember to stop by my booth – the HomeScholar Booth is where the fun resides! I usually have a giveaway drawing, I always have candy and free pens! I can't wait to meet you next time!