Washington Homeschool Science & Engineering Fair
Saturday, March 20th, 2010  2:00-5:00 p.m.
New Location: First Evangelical Presbyterian Church
You are invited to attend the third annual "Washington Homeschool Science & Engineering Fair" on 3/20/10 from 2-5 p.m. in Renton, WA.
Attached is a
Student Registration Form
due 2/28/10. Each student needs an Adult Volunteer available at the fair to listen to other students' projects. Additional volunteers are needed for families with more than two children participating. Each student will give four presentations to four different adult volunteers. Each Adult Volunteer will listen to four presentations and fill out feedback forms.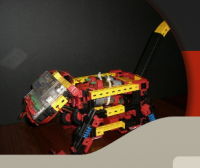 Visitors are welcome, but must remain quiet during presentations and during the awards ceremony. *The best way to observe the fair is to volunteer to listen to students' projects as an Adult Volunteer.* It's very easy and will give you ideas to help your own children. Please contact me at
WHSEF@dorealthings.com
if you would like to volunteer, but do not have a student participating.
A brief training for Adult Volunteers will be held from 2:15 - 2:30 p.m. All Adult Volunteers must attend this training.
The new fair location is larger and easier to find. Unfortunately, there is a facility fee so the participation cost is $10 per student. Please let us know if this would provide a hardship for your family.
WHSEF Schedule:
2:00 - 2:15 Project Setup
2:15 - 2:30 Adult Volunteer Training
2:30 - 4:30 Student Presentations
4:30 - 5:00 Awards Ceremony
Each student participant will receive a medallion during the Awards Ceremony. Students will not be judged against each other nor receive placement awards at this fair.
Participation in the
Washington State Science Fair
March 26 & 27 is strongly encouraged . Registration deadline for the State Science Fair is March 13th. (If you live in Pierce or Thurston Counties you would attend the Regional Fair instead of the State Fair on the same dates.
http://www.plu.edu/~scifair .
Blessings,
Larry & Kandis Brighton
http://dorealthings.com