It's very difficult to balance the academic needs of gifted children.  How do you know when they should take classes outside the home?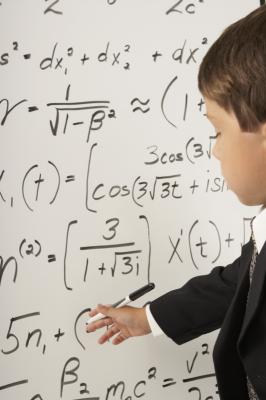 Lee,

I have enjoyed your newsletters for over a year but have never contacted you.  Now I'm needing a second opinion.  My 15yo dd is academically advanced, but she does not want to graduate early.  She has been offered a spot in an outstanding joint enrollment at a large public university.  It sounds like a great opportunity.  BUT to do this we have to turn in an accredited transcript.  I feel like I'm selling my soul after all these years of independent homeschooling.  Tell me - is it worth it to jump through the hoops for a good opportunity.  Thanks for listening!  I really don't expect a personal response as I know you are quite sought after - I just needed to tell someone...

~ Donna in South Carolina
Dear Donna,
This is a big question, with a lot of moving parts that requires some give-and-take discussion, so I really can't give any hard and fast rules for you.  Let me just say a few things, though.
First, I so totally and completely 100% understand.  My son started at the university at the age of 16.
Second, when I looked into the university level gifted programs, I was disappointed as well.  For people who are marketing to gifted kids, I didn't feel like they really understood giftedness, because they were very regimented and bureaucratic, it seemed.
Third, repeat this mantra often "teach her at her level, in every situation, all the time."  Whatever it takes to make sure that will happen, then it's worth it.  If this university won't teach her at her level, it's not worth it.  On the other hand, if you have completely run out of information to teach her, then it may be worth the effort to get her into the program.
I do have some general help for gifted teens.  I have a webpage devoted to
gifted teenagers
.
I have an
audio course for parents with gifted children
that may encourage you.
My Gifted Education course is one of the courses on the Gold Care Club right now.  If you purchase the
Gold Care Club
, then you can get the Gifted Education course (plus all the other courses on there) but we can also talk every week about these issues.  The Gold Care Club provides you with a 20 minute conversation with me every week, so we can talk about this complicated issue.
I really do understand!  My sons.....  It was hard to make all those decisions!

Do you enjoy these daily doses of high school homeschool wisdom?  Sign up to get them delivered via email or reader!   While you're at it, please stop by and vote for me for Best Business Blog!  Thanks!