Turning 49 for the First Time
Today is my birthday, and I'm turning 49 - for the FIRST time!
I'm sure that it will become easier and easier each time I turn 49.  In four years, I'll probably be thinking, "49?  What a breeze!  Such a great age!" And at some point I'll long for the "good old days" of being 49 again.  I'll remember how young and spry I felt, LOL!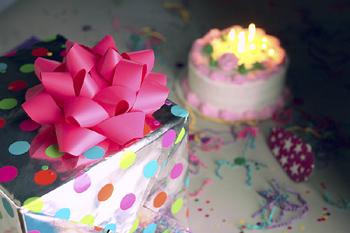 Homeschooling high school is the same.  You may be homeschooling high school - for the FIRST time.  But each year it will get easier.  By the time you've finished your first four years of high school it will feel like old hat. You'll remember how fun freshman year was.  You'll remember the freedom. You may even remember how sweet and compliant your children were!  Ha!  You probably won't remember too many of the struggles.  Four years from now is a long time away, and those memories do fade, you know.
You're homeschooling high school for the first time.  I'm turning 49 for the first time.  Years from now we'll both be old pros!

Join me on LinkedIn!