To increase your success in teaching ANY subject, using a curriculum intended for homeschoolers can help.  Curriculum written for a school situation will assume that the teacher knows the subject already.  But when you use a curriculum meant for homeschoolers, it usually assumes that both student and teacher don't know the subject when they start.   In this letter a mother was asking me about Latin, but the concept holds true for other subjects as well; use curriculum meant for homeschoolers when possible.
I was looking over the e-book on transcripts that I got from you, and I notice you taught Latin.  I have tried to teach Latin, but didn't get very far, because I didn't understand it.  I would like to try again.  Which curriculum did you use?

Thanks, Diane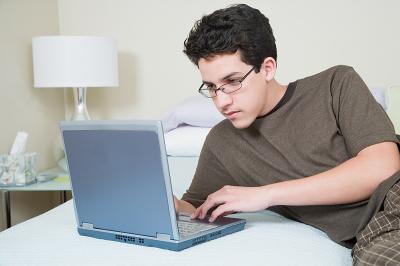 Hi Diane,
My children did three years of high school Latin, and one boy is still taking it in college - but I don't understand Latin any more than you do, so I know you aren't at a disadvantage just because you don't understand it!
If you want to try Latin again, then using a curriculum made for homeschoolers will help.  I used Latin Road to English Grammar, and it's made just for homeschoolers.  I worked about a chapter ahead of my boys the first year, and that helped.  It's pretty intensive, so it did take us about 30-40 minutes a day the first year.  Here is a link to a
blog post
.
You don't need to have Latin, though.  In high school, you can use any foreign language.  Sometimes homeschool moms give themselves pressure to teach Latin, but the truth is that another language may be easier for you.  Don't feel like Latin is a "must" - it's just a trend right now in homeschooling, not a necessity.  If you want the vocabulary development of Latin, then you can choose Rummy Roots.  It teaches the vocabulary aspect without doing it in the context of learning a foreign language.
Here are a few of my favorite Latin products:
Rummy Roots Card Game
More Rummy Roots, Card Game
The Latin Road to English Grammar, Vol. 1 - Complete Set

Another feature of the Gold Care Club is where I answer your biggest questions about homeschooling high school.  You will love your free month of Gold Care when you get my e-book!