"All I want is a college prep DVD program that can reach out and shake them and pour the info into their brain."~ Olga (Traveling Missionary)
College preparation can be challenging.  College preparation while on the mission field is more challenging.  While the options may seem woefully few or overwhelmingly prolific, keep on key in mind.  The curriculum that works for YOUR child is the one that is college prep.   If it doesn't work for your child, it won't prepare them for college.  It doesn't matter how glowingly it is reviewed, or how rigorous it is.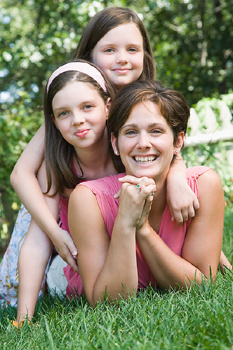 We have four children from Russia, one of whom is completing 8th grade  now. Our schedule includes a lot of travel for ministry, so we need portable materials, and hopefully, as the children mature, a curriculum they can enjoy without us teaching them 24/7.  So far, the only college prep DVD materials that we have found are from Bob Jones.   Are these good?  Do you have any suggestions?  Thank you so much,
~ Olga
I know that Bob Jones material has DVDs available, but so do many other choices.  DVDs are also not the only portable curriculum.  You can use a standard curriculum when you are stationary,  but bring a math book and reading material while you are traveling.
Some people find that putting their standard textbooks onto a
KindleReader
provide the perfect flexibility to use THEIR materials, rather than forcing their child to switch to something that may not work.
Robinson Curriculum may be one option to consider.  It provides everything but math books on DVDs.  You may also choose from a variety of math  programs on DVD.  Many homeschool math programs come in DVD format.  For more information, see my blog post on
Homeschool High School Math – Choosing Curriculum
I am not a big fan of Bob Jones.  I know that many homeschoolers use it and love it, so I think it is a perfect fit for some, and it was a complete mismatch for my family.  Don't consider that your only alternative.  There is a world of possibilities for you.
Use what works.  If something has been working for you, continue to use it and you'll have continued success.  Don't change to a new curriculum just because you are beginning high school.  Don't change to college prep materials, just focus on keeping your children challenged by not overwhelmed.
Have fun enjoying different countries in your work!  Make sure you learn about each country, and include that in your homeschool!  So many of us would love to have the opportunity to travel and learn about the world like that, so enjoy!

The HomeScholar Gold Care Club will give you the comprehensive help you need to
homeschool high school
.