Rosie called to ask about transcripts. Her grown son graduated from homeschool many years ago. He completed college and got an advanced degree as well. Then there was a problem. He went overseas for work, and the government overseas wanted to see an official transcript. Her son had a master degree from an accredited state university, and they still needed a homeschool transcript for high school.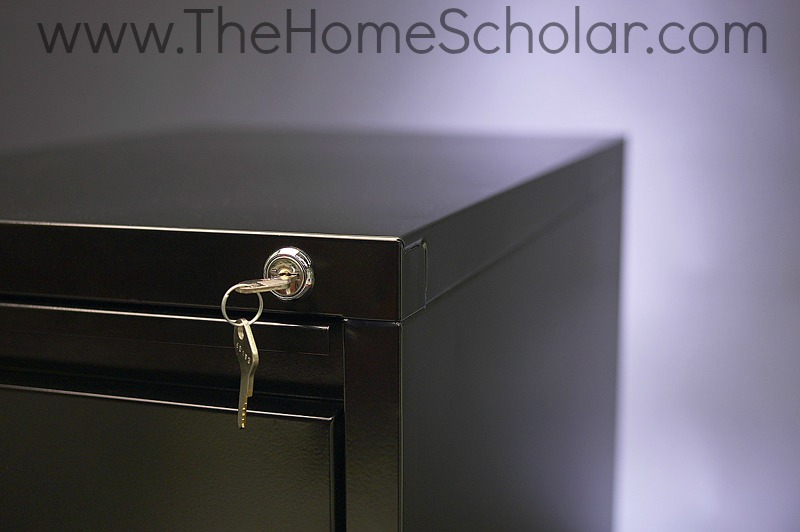 I encourage ALL parents who homeschool high school to complete a high school transcript, and keep it safe forever. As the school of record, it's our job to preserve these important records. You may need a transcript even if...


your child is joining the military
your child is doing community college
your child is completing college credits by exam
your child is enrolled in CollegePlus
your child was accepted into college without a homeschool transcript
your child has an advanced degree after college
Life is funny, and strange and unexpected things can happen. Even if you don't plan on needing a transcript right now, you may still need one later on. Be ready. Rosie's son was applying for a job in the Far East. Even thought he hadn't needed his transcript for all these years, suddenly he did. And it was mom's job to make the transcript.
So please, please, PLEASE make a homeschool transcript for your children! No matter what, don't miss this important responsibility of homeschool parents!
But what if there is an "Oops"?! How do you create a homeschool transcript decades after homeschooling?
The Total Transcript Solution
can help. I was able to give Rosie the additional support and guidance that she needed to get the job done. When one consultation wasn't enough to get her questions answered, she upgraded to the Gold Care Club for a month, and got the time she needed to find her unique transcript questions answered.
In case you are wondering about her situation, Rosie wanted a transcript that would look official. She wanted it to look better than her own homemade attempt, and one that could be notorized. It had been years since she homeschooled, and she was understandably anxious about gettting it done. She was also facing some time pressure, because he son needed this official document quickly.
Because of Rosie's specific situation, I had some very unusual suggestions. For her, it made sense to get the transcript to appear as much like a school as possible, so I made suggestions that I don't always make.
Legal Notice
I thought it would be best for her transcript to include some sort of legal description, just so there would not be additional questions. In these situations, citing the homeschool law in your state is very helpful. For example:
"Education Completed in Accordance with Indiana Department of Education Education Law (IC 20-33-2-21)" or "Education Completed in Accordance with Washington State Home-Based Instruction Law RCW 28A.225.010"
Watermark
I suggested that she might consider making a watermark, which can make the transcript appear more official electronically. You can find youtube videos online, like
How to Customize a Watermark in Word 2007
. If you choose to do this, I would use the name of your homeschool, or if you didn't name your school put the words "Official High School Transcript."
Signature
In this situation, it would be a good idea to add a signature section at the bottom. I would write the date for the year they graduated. A simple row for signature and date is simple to add.
Signature of School Administrator ____________________ Date _____________
Resume Paper
If you will send a physical copy, in this situation I would probably use special document paper. You can purchase a few sheets at Staples or Office Depot. 24 lb paper is fine, but it might help to use a resume' style paper if possible. You may want to consider having this document notarized as well. Ask your friends if any of them are notaries, because it is free that way, but you can find a notary at tax preparers, banks, libraries and city offices.
Save Documents
Make sure to save your transcripts when they are done. Keep it on your computer, and keep a hard copy and a computer file in your safe deposit box as well. You might want to consider
Carbonite
(see this blog post:
Carbonite Can Save Your Bacon
)
Now you know. Create your transcript. Save your transcript. You may need it in the future.



"I can't thank you enough for the help I received from you. It was a lot of hours but now I have them done properly and don't have to worry about any more. Someone at our bank is notarizing them for free. My son had a master degree and they still needed the transcript. My son did need a transcript to get in to college and they accepted what I sent at the college level. He attended Bible College and went on to get his masters and they didn't ask for his high school transcripts. Again, thank you every so much. I copied them on the special paper and they look very nice. Now we are going to get them notarized sent overseas!" ~ Rosie

If you need any extra help, you will really appreciate my
Gold Care Club
, full of templates and tools to help you homeschool high school.