This must be the season for writing course descriptions.  I've had a lot of how-to questions recently.  The HomeScholar
Gold Care Club
can help you with the task of writing course descriptions.  I've tried to provide course description help for visual learners, auditory learners, and those who learn best through relationship.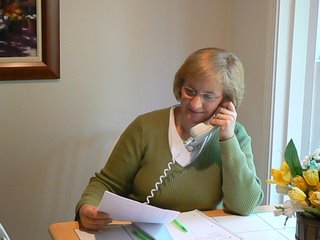 Each month, I feature a course description for a single class in the tools and templates section of the Gold Care Club.  The "Course Description of the Month" will also include a few paragraphs about how I wrote it, and describe a concept that can be learned.
The featured course description changes on the 20th of each month.  This month it is Geometry, and I talk about how my son didn't finish the book in the usual time schedule.  Next month the course description will be Occupational Education, and it demonstrates a class that was learned naturally.
I also have an entire book of all the course descriptions that I wrote for my son, so you can see the sum total of a single homeschool applicant packet.  It's called
Setting the Records Straight
.
That book is $10 cheaper when you purchase it as a Gold Care Club member.  Here is the
member link for the special price
.  (requires membership)
Currently on the Gold Care Club there is a "how to training course" on writing course descriptions, called "Course Descriptions - Demystified! "  It's an audio course, so you can listen to it in the car.  I rotate the "how to training" classes each month, and this course will not be available after October 20th, until it is rotated onto the site again.
Some of my members work best in conversation with another mom.  They use their weekly consultations to collaborate on writing their course descriptions.  Each week they write one or more course descriptions and then email them to me.  I then send them my comments and suggestions, or we can talk about it on the phone.  By working together, some of my friends put together GREAT course descriptions.  I've been extremely impressed!
I'm also working on an e-book with training, downloads and tools that will walk parents through the whole process, but I'm not quite done with that yet.

My
"Total Transcript Solution"
comes with a free month on the Silver Training Club, as well as many other bonuses.  It is a great way to make short work of both transcripts and course descriptions!