I saw this
thoughtful blog post
and added my comment to it below:
One of the reasons we decided to homeschool our children was to avoid the
"one size fits all" education available in our school district.  Both of our
boys didn't fit neatly into the mold and would not have achieved what they
have if we had force fit them in.  One of the strengths of homeschooling is
exactly what you describe as the cultivation of "a diversity of talents and
develops 'unique niche talents.'"  They were able to identify and pursue
their passionate interests at an early age and that allowed them to go much
further than they ever could have in a classroom setting.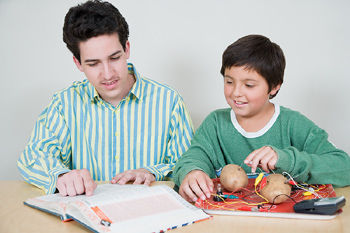 We did the standardized tests only because they were required by law.  We
"studied" for them only to the extent that we studied reading, writing, math
and science.  In order to play the game demanded by the universities, we
also made sure our kids were very comfortable in pressurized test
situations.  These two steps allowed them to score very well on the SAT
without it becoming a dominant component of their education.  Testing was a
necessary evil that contributed nothing to their actual education.
Thanks for the thought provoking post.
Blessings,
Matt