Some promises are great promises no matter how you look at it!
Many are the plans in a man's heart,
but it is the LORD's purpose that prevails.
Proverbs 19:21
We often think of this verse and imagine we are doing everything right, and the Lord will be sure it succeeds.  Have you ever considered this verse from the other side?  Think of it this way, can you REALLY ruin your child's life?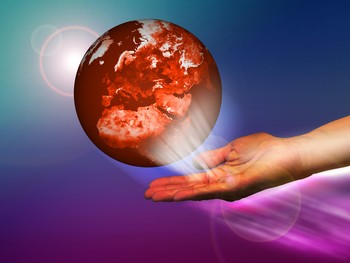 It's not unheard of for a parent to be suddenly concerned about homeschooling high school.  "I don't want to limit their future!" or "What if I can't teach calculus?" The fears are legion, but God's word is clear.
The Lord's purpose will prevail.
It will prevail against failure, gaps, and math frustrations.  It will prevail even when you make a mistake.  The Lord's purpose will prevail despite your best attempts.  Even if you DO NOT WANT your child to become a doctor, or an artist, or an electrician or an author, if that is the Lord's purpose, IT WILL PREVAIL.
It's very freeing.  You can't mess up.  That doesn't mean you should stop trying, though!
Romans 6:15
What then? Shall we sin because we are not under law but under grace? By no means!
But if you are trying to do the right thing, praying and asking for guidance, then you can rest assured.  The Lord's plan and purpose for your child will  prevail.  If the Lord intends for your child to do great things, you (as a mere mortal) can't stop that process.  Blessed relief!

You can sign up for our free monthly newsletter here.