There was an article this morning in our paper about the new math curriculum being used in our area.  I can't believe they are choosing a single math curriculum that is supposed to fit an entire region.  How many teachers are involved?  How many different students?   All those different individuals, and there will be only ONE BOOK???  Here is the
article
, if you want to read it.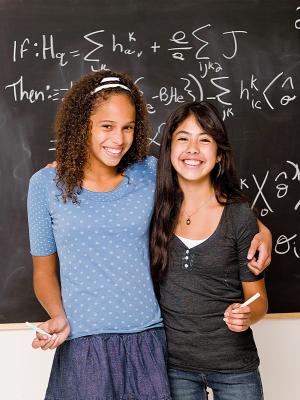 I started getting concerned when they mentioned the book "Discovering" for algebra and geometry, and said "It's also the series the Highline district has chosen." First of all, any time the Highline district chooses anything, run the other way.  They have a 46% graduation rate.  That's our local high school :-)
"Some of the highest-paying and most competitive careers are in science, technology and medicine — all math-intensive fields. Meanwhile, more colleges and universities are requiring applicants to take up to four years of math in high school."
That's a very good reason to teach math, and a very good reason to be conscientious about it.  I would also like to point out that it's not all about PAY either.  Nursing, for example, is a math-based careers that is more about mission than money.
But do you have to choose between math "investigations" vs. extensive explanations and practice? I love the fact that homeschoolers can have it both ways.  You can take a traditional textbook and add supplements that encourage understanding.  But you know, some kids need more practice, and some kids need more explanations.  Some kids just flat out need more hands on activities!  I'm not sure how one math book can serve the needs of every student.  If you are looking into some supplements, here are some things we used:
I love the paragraph that describes how one reviewer says a book "helps students see" and the other calls the book "mathematically unsound."  I'm thinking "mathematically unsound" may be a bad thing, and something to stay away from.
This quote almost made me laugh:
"The importance of the textbook can't be discounted. It shores up a weak teacher's instruction, he says, and assists parents helping their kids with homework because they can find explanations in the book for how the math should be done."
I know that homeschoolers feel very concerned about upper level math.  How much harder would it be if you were a NON homeschooling parent?  Imagine trying to help your child with homework when you didn't choose the book, haven't seen it all year, don't have a video or an 800 number to call.  What a nightmare!  My friend had a child who used the Discovery book in public school.  The schools weren't able to help her and so they hired a tutor.  Even the tutor who had a math degree couldn't figure out the Discovery book!
It was interesting to see them comparing these math books to the whole language vs. phonics debate.  I remember thinking that different children learn to read in different ways, and that a mixture of the two can help.  Math may be the same way.
No quagmire or restrictive bureaucracy in your homeschool!  We have the advantage!  For help with choosing math, you may want to see my previous
blog post
here.

Learn how to save money homeschooling with my free Special Report: "7 Secrets to Homeschooling Through a Financial Storm."