The Down-Side of Literature-Based Education
Have you ever considered the "down side" of a literature based education?  What happens if you end up with children who truly LOVE quality literature?  What will happen if they grow up and crave Austen, Steinbeck, Dickens, and more?  We have been dealing with the problem of literature-love in our own family.  The evidence is clear to everyone!
My son Alex LOVES all literature, but especially Jane Austen.  We believe he may have been born in the wrong century.  When he got to college, the first thing he did was develop a Jane Austen Club on campus.  The "Pemberly Society" has an annual ball.  Many who attend dress in time-period costume.  They serve food from the era of Jane Austen, and decorate in period decor.  They have English Country dance music, with a caller, just like in the Austen movies.  In the hallway, Alex and his club arranged to have demonstration boards representing different aspects of the time period.  They explained the food, the clothing, and the gender rolls of the Austen time period.  It was a fabulous event!
See what can happen when your kids grow up to love literature?  Look out!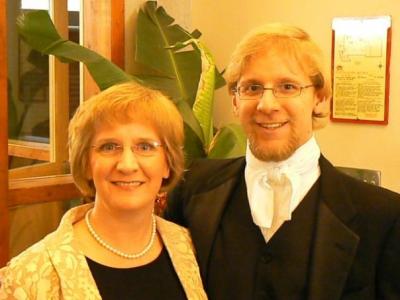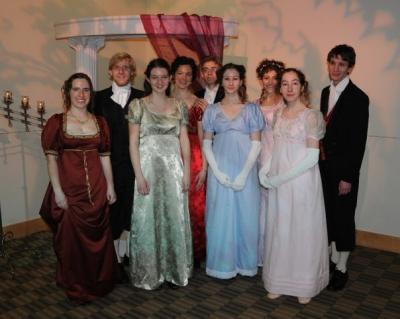 So how did they learn all those fine manners?  Read about it here!
Also, check out our favorite literature-based curriculum:  Sonlight.