When is the best time to start YOUR homeschool transcript?
I was wondering I have been told that middle school is the right time to start putting together a transcript. She is now in 8th grade and I have not officially started. How do I get started and is there a good software out there that is worth getting.

Thank you
~ Antonia on Facebook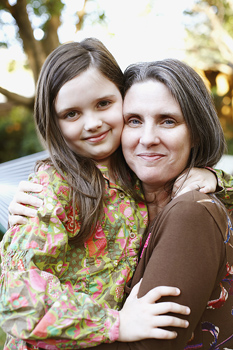 Middle school is the BEST time to start putting together a homeschool transcript for two reasons! First, it will give you the practice you need to feel comfortable and confident in your new homeschool role as high school counselor . Because transcripts are so critical in high school, learning that skill a little early can help you become more knowledgeable and do a better job.  Record keeping, particularly in some states, can come as a big surprise to homeschool parents.  Although it isn't difficult to learn, it does take a little bit of effort.  Homeschooling will give you the edge in confidence and ability.
Second, learning how to make a transcript in middle school can be very important because
some courses you are teaching may actually be high  school classes that should be on a high school transcript.
Because some middle school students take high school classes without realizing it, these courses may be mistakenly left off the transcript.  By learning about the  homeschool transcript now, you can be SURE whether classes should be on the high school transcript or not.   Beyond just "for practice," this kind of learning ahead of time is critical to making sure your child gets the credit they deserve, particularly if they are ahead of grade level in any course or standardized test.
Transcript software is about all the same.  They all give you nice forms and templates to type on.  When I tried transcript software, I quickly became frustrated that there was no template that I preferred - I had to fit my homeschool into their charts and graphs, and my homeschool didn't fit!
I also found that while software is "nice" it actually requires some brain-ware to back it up.  That's what was missing!  I didn't actually know what to type - regardless of where I would type it.  That's why I worked to make my
Total Transcript Solution
.  I wanted to teach parents WHAT to type.  Then I give them 10 templates in a variety of looks and formats so they could choose to make it look any way they want it to look.
I will say that high school record keeping is really not that hard.  There are easy strategies that can save you a ton of time so that you don't have to tediously count hours, so don't worry about that part.  I hope that helps!

If you are curious about providing a great homeschool education for gifted children, check out my audio training, "Gifted Education at Home."