Teaching Math the Right Way Tip #6
Choose to Teach Math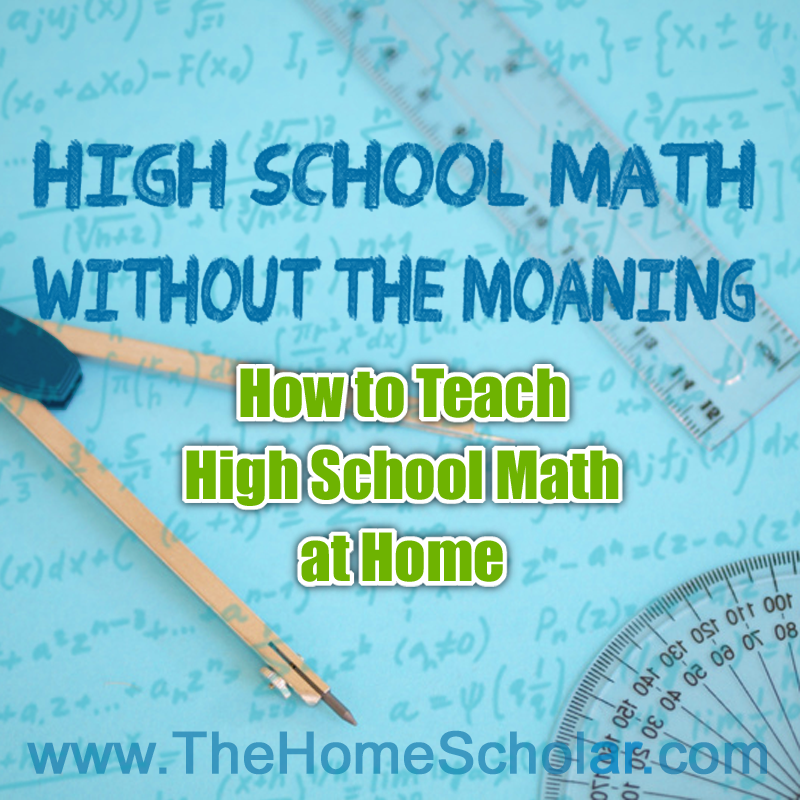 Of all the subjects I hear homeschoolers moan about, math is towards the top of the list!  Math seems like such hard work, for both teacher and students! It takes time, practice, and review; then we rinse and repeat! Even for math-loving parents it can be challenging.  As a math person myself, I actually enjoyed teaching math to my kids. At least until we got into Algebra 2, and at that point I joined the ranks of "in over my head" homeschool parents!
Do you know what I have learned about homeschool math? Everybody loses it at some point.  Sooner or later, we all throw up our hands in despair and feel like giving up.  But you know, homeschool teachers aren't the only teachers who feel that way! The feeling tends to be universal!  So we learn how to compensate, and get the job done with a minimum of hassle. If math is not your forte, don't be afraid. There are lots of things you can do to make it as painless as possible, both for you and your children.
As homeschool parents, perhaps you have thought how important it is that we convey work ethic. We want to teach our children the value of hard work. That's the great thing about high school math.  Sure, colleges want to see advance mathematical thinking, but the value of math goes far beyond college admission!  The real value is teaching kids to work hard.  It's not easy, and it takes effort.  It's good to teach our children that effort is a good thing.  So don't give up!  Remember, you are teaching your children the value of hard work.  Important note:  the lessons in hard work are for your kids.  For you, I have some tips to make it easier!
Let's face it.  Math won't be a career choice for everyone.  It is, however, a very important skill for daily living.  How often have I watched the news and prayed that God would raise up a generation of leaders who understood – in a profoundly meaningful way – that a trillion dollars was a whole boatload of money?
Also, spend a little time reflecting on this truth – every time a plane crashes or a bridge falls or a patient dies because of a hospital error, you can bet that someone, somewhere messed up the math.  We all wish that would never happen, but it does.  Let's make it our goal to stem the tide of math mediocrity.  You get the idea.  Math is important and, for some children at least, it will be fun.  Studies show that adult attitudes about math have a profound effect on whether children grow up to be math lovers, math haters or just math indifferent.  It turns out that moaning about math isn't such a good idea after all.  Kids are wonderful mimics so let's all try to give them a positive perspective on math.  You will make the world a better (and safer) place.
This article will help you choose curriculum that will be effective for your children.  You can be successful!  Read this article to find out how! 
High School Math Without the Moaning
If you need any extra help, you will really appreciate my
Gold Care Club, full of templates and tools to help you homeschool high school.