Teaching Math the Right Way Tip #3
Have the Correct Attitude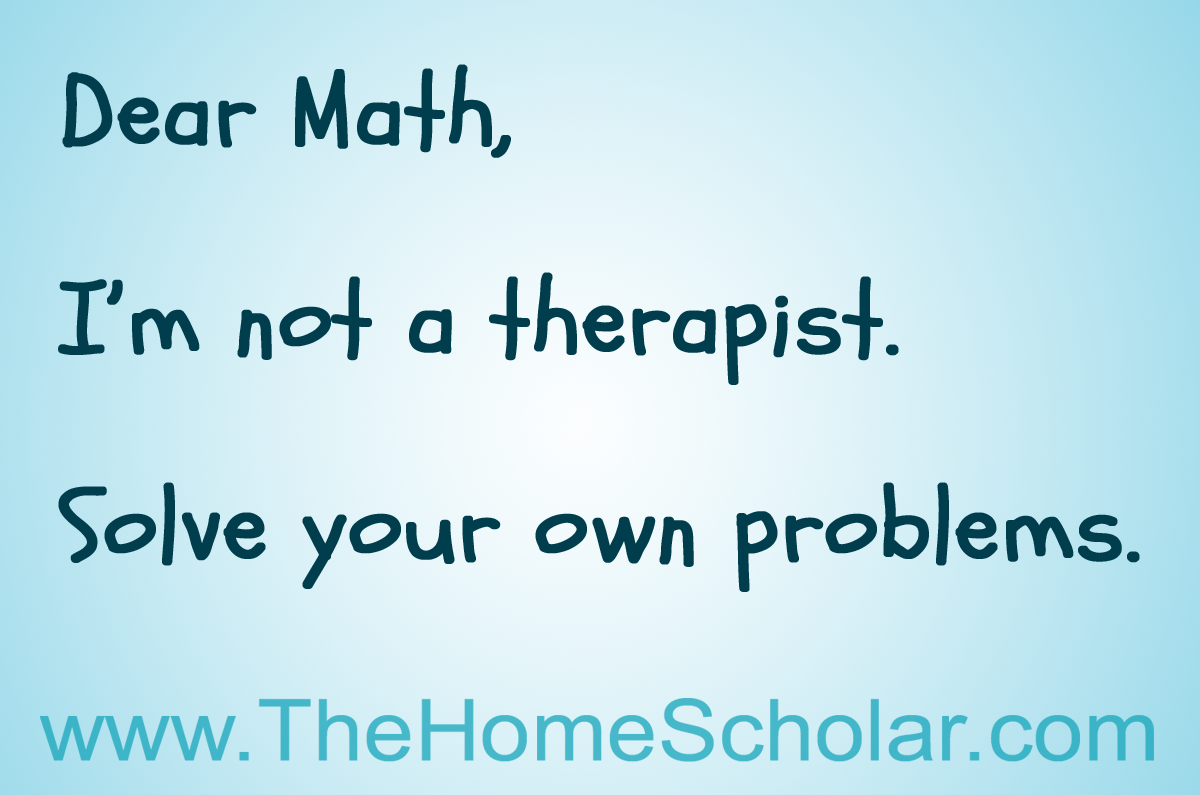 They say attitude is everything. It's so true, especially for math! Try not to instill or encourage fear of math.  Do what you can to make it enjoyable or tolerable. Don't label yourself or your children as math-haters.  Another saying is "fake it till you make it." Also true in math! For best results, try to convey a matter-or-fact attitude, rather than horror about daily work.
If math still seems overwhelming for you, and you find yourself never getting around to doing it, you're not alone. Every homeschool parent has at least one subject that they simply don't like, understand, tolerate, enjoy, or remember to do each day.  If math is the weak area, the best way to make sure you do it every day is to put it first on the list of things to do.  Your weak area becomes your homeschool priority each day.
Make it the first subject you do in the morning, the thing you do every day. Even if a fabulous opportunity comes your way, get math done before doing the fun stuff.  Even if you are offered free tickets to the play, or even a field trip to the Superbowl, get math done first (unless the Seahawks are playing, of course!).  Never leave the house until that one thing is done.  Make sure you put it first each day, and try to do it first in the morning when you are both fresh. Make it the first curriculum you buy each year, and the one you're most willing to spend money on. Be willing to spend more money on math than any other subject. It's a great investment with math particularly, but it's worth it for any weak area.  If the math curriculum you buy isn't working, purchase a new one that does work, because this is your weak area and you need to invest in it. These strategies will help you compensate for your weakness in this area, and will greatly increase your chances for success!
Learn how to save money homeschooling with my free Special Report: "
7 Secrets to Homeschooling Through a Financial Storm
."