My girlfriend has children with dyslexia.  She tells me the best program is always the THIRD spelling program you try!  Because by that time you begin to figure out your child and understand the problem better!  She recommends Sequential Spelling - it was the third (and final) spelling program she tried.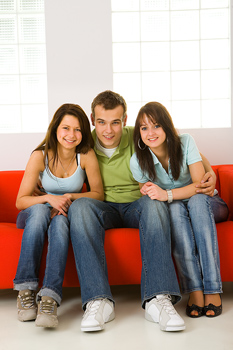 Recently I've been hearing about a new program that works well with my clients.  Have you heard about All About Spelling yet? It might be a good match for you.  It is multisensory, approaching spelling through sight, sound, and touch.  The lesson plans are easy to use and leave nothing out. Plus, I've spoken to homeschool parents that say it works!
In fact, I like this spelling program so much that I signed up to become an affiliate! You can check it out here:
AllAboutSpelling.com
For more information about teenagers with learning challenges, see my article "
College for Struggling Learners
"

Do you enjoy our monthly newsletter, The HomeScholar Record?  If so, we would love it if you would write a brief review here, so others could find it!  Thanks.