Giving a diploma can be a very good idea.  Not necessary, but a very good idea.  There are times in life when kids are asked, "Are you a high school graduate?"  And, "Do you have a high school diploma?"  Although you can assure them they ARE a high school graduate, giving them a paper transcript can emphasize the point, so there is not doubt.  And although you can assure them they are a high school graduate, having a diploma can remind them to always say YES if asked if they have one.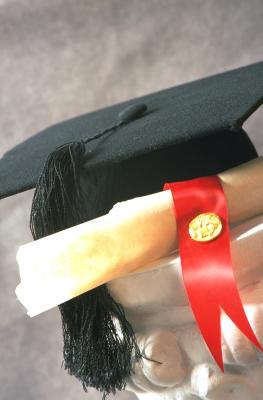 I am wondering about diplomas. Are they necessary? Any tips for creating one?  Perhaps you cover them i your book but i haven't gotten there yet.
~ Harriet in Minnesota
I recommend giving a student a diploma.  I love recommending HomeschoolDiploma.com.  That is where I got my own diplomas for my own children.  I have also worked with them on behalf of a large homeschool graduation, and the copy was great!  They can provide a beautiful diploma.  I take mine with me when I speak, and homeschool parents are impressed with how nice it looks.  They have lots of sizes and prices and options.  They have suggested wording, so you can get some hand-holding as you create the one that is just right for you. 
Here is a link
.
Your homeschool diploma is a real diploma.  Some public and private schools are not accredited, but they provide real diplomas to their students.  Our diploma is real (not accredited) as well!  Here, for example, is the Missouri Department of Elementary and Secondary Education policy on diplomas from their unaccredited public schools:
Students who graduate from an unaccredited school district still receive diplomas. As far as state education officials are concerned, the diploma of a student who graduates from an unaccredited school district is valid.
Diplomas are a good idea, and HomeschoolDiploma.com is my best tip!