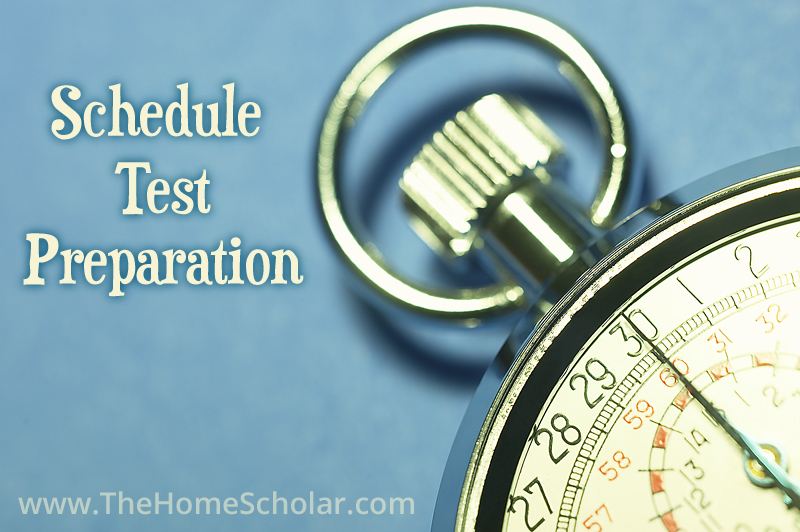 Affiliate disclaimer: This post contains affiliate links. If you click and buy I may make a few pennies, but not enough for a latte.
Schedule Test Preparation
How do you prepare your child for the SAT or ACT?  Here are my suggestions in a nutshell!
Collect Study Materials
For the SAT:
Cracking the New SAT with 4 Practice Tests, 2016 Edition: Created for the Redesigned 2016 Exam
For the ACT: 
Cracking the ACT with 6 Practice Tests, 2016 Edition
For essay preparation: 
Free sample questions from the AP Exam
You'll make good use of your kitchen timer (this is the one I used with my kids): 
Apple Kitchen Timer
Get Ready
Cut out one test from the book for each child and put their name on it so they each have their own test.
Set aside 1/2 hour per day, about 3 or 4 days a week. We did our core subjects in the morning, and SAT prep was first thing after lunch.
Practice Filling in the Bubbles
During each prep session, complete one section of the test (each section is just 25 minutes)
Read the instructions first.
Set the timer.
Have them take the test under a timed situation.
After the timer rings, have kids correct their own test packet.
Have kids review the answers to the questions they missed.
If they don't understand the answer, they can ask their dad  - hahahaha!  Ok, that's how it worked in MY House anyway!
Practice Essays 
One day a week we practiced our SAT Essay skills in place of a regular English assignment.
Choose a prompt from your SAT study book or the AP sample questions above.
Read the prompt first.
Set the timer for 50 minutes.
Correct the essay in the evening.
Get Help
For more help, check out my
High School Testing (Online Training)
course.
Have fun studying!  Remember, the benefits are HUGE and can make a big difference with college scholarships!

Please note: This post was originally published in January, 2013 and has been updated for accuracy and comprehensiveness.