Sample Letter of Recommendation Format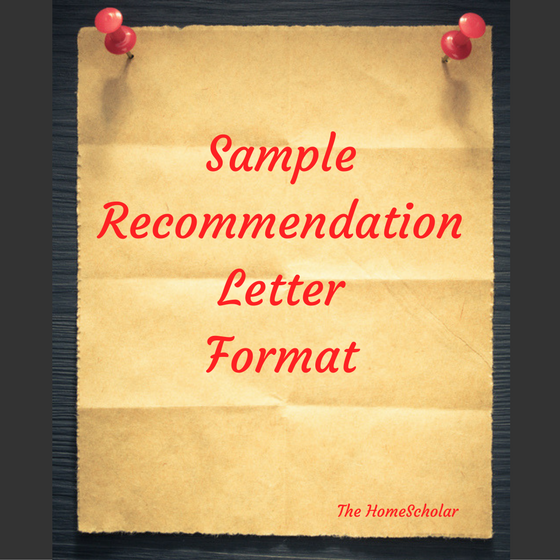 Sample Letter of Recommendation Format

When you must write a letter of recommendation for your child, be sure to follow a formal-looking format, to show you are a serious educator. Use this format, and follow this example.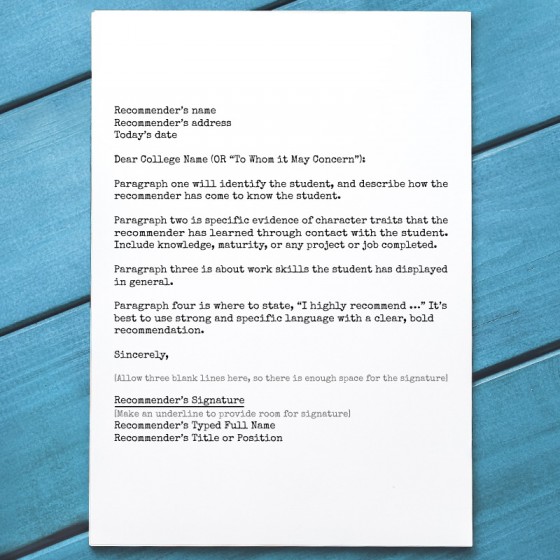 A formal letter will not talk about elementary school or junior high experiences - it will only mention high school.

Don't include personal matters not related to the purpose of the letter, such as a divorce. The letter should only be about the student. Personal matters should be included in the student's essay if appropriate.

Try not to sound like a mommy or daddy. Don't talk about your child's annoying habits or their weaknesses. Make sure to brainstorm enough strengths to fill the letter.

Don't write about your other children, or how difficult it is to homeschool.

For more information, this article may help: How to Get a Great Letter of Recommendation.