Real Homeschool Mom Tells All
Nancy is a real homeschool parent, and she wrote me such a compelling, heart-warming story that I just had to share!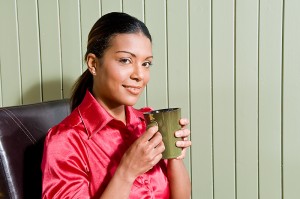 Dear Lee,


I had not intended to homeschool high school (or homeschool at all!). I hadn't thought about high school last year (7th grade!) until my daughter was approached by a soccer coach last winter...she received a verbal offer to attend a private high school, 1 year early for 9th grade with a special math program designed for her,  a full 4-year scholarship plus a 4-year scholarship to a college of her choice...by the soccer coach/math teacher. He wanted her to play soccer. Wow! High school and college solved.

But, after thinking about it for 2 weeks, she said, "no thank you."  She didn't want the structure, didn't want to live away from home (yet) and couldn't play soccer at her level ALL YEAR LONG. LOL.

So, all of a sudden, homeschooling her throughout high school  was looming ahead for me. It is working out  so far. Another soccer coach, from another private high school, approached her 2 weeks ago. There are 3 girls on her soccer team who are homeschooled. I love it, she loves it.

I just signed her up for 2 AP tests. There is no way I could teach  her Calculus and I absolutely hate science. She has always taught herself the material. I especially love "not teaching." (Why You SHOULDN'T Teach Your Homeschoolers! )

I have tried teaching her brother when he was having trouble with math tables when we first started homeschooling in 5th grade. I couldn't take it, so to avoid the constant battles, I found him an on-line program that held him accountable and I backed it up with rewards (or not)...I later found out he is a "visual-spatial learner" and that was why he could not learn at school or from me. He is 12, just completed high school Algebra and is half way through high school geometry that he started 2 weeks ago! And, he will still tell you that he does not like math! And, I will  tell you, he is NOT motivated. But, he is thriving at home. What a difference from when he was asked not to return to Catholic school 3 years ago because he was "annoying every single day, at best." He is now excelling and learning. He loves it, I love it.

My 2 kids were adopted from Russia 7 years ago having lived in an orphanage for 3 years, they had no formal schooling and did not speak English! They were 5 and almot 7 coming here. We tried public, Catholic and private schools...none worked for  them. What joy they have brought us. And, the best is since they are now homeschooled, not only do I get to spend more time with them, but I don't get those annoying phone calls from school every week, and they get to have their family at the apex of their world rather than an institution.

I read your blog this morning about analyzing literature, or not! (Do Great Homeschools Really Need Socratic Dialog?) HaHaHa, all I remember from middle/high school are my teachers ruining every book we read by analyzing them to death. And, I was feeling badly about not having my kids analyze each book, too...I will feel badly no more. My son loves to read, and read and read! And, I will enjoy that he does. Because I am very sneaky, I have found ways to test his knowledge of the books he reads that don't interfere with his enjoyment.

You have given me the courage to homeschool high school and  know that my kids will be able to attend college and be way ahead of their peers. Keep up your good work. I am already adapting a transcript (Total Transcript Solution) for my son's Sea Cadet program that wants a report card for him. His CO is encouraging him to go to the Naval Academy in Annapolis.

~ Nancy in Connecticut

The HomeScholar Gold Care Club will give you the comprehensive help you need
homeschooling high school
.