Quick Before the Price Goes Up!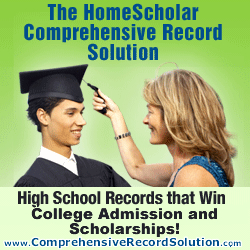 We had a wonderful launch of the Comprehensive Record Solution on Monday. This week we have been offering a special $97 "launch price" for this amazing product.  On Tuesday, Dec 7, however the price is going up to the regular price of $147.  Don't miss your opportunity to snag this game-changing product at the special introductory price.  Find out why Annie-Kate said
"I'm sure the investment will pay off handsomely for almost every homeschooling family that does not have transcripts, records, and portfolios completely under control…and maybe even for some that do."

The Comprehensive Record Solution provides what you need to create HOMESCHOOL RECORDS to amaze and impress the colleges.