There are big changes coming to the PSAT and SAT this fall. Are you ready?
This post contains affiliate links. If you click and buy I make a few pennies, but not enough for a latte.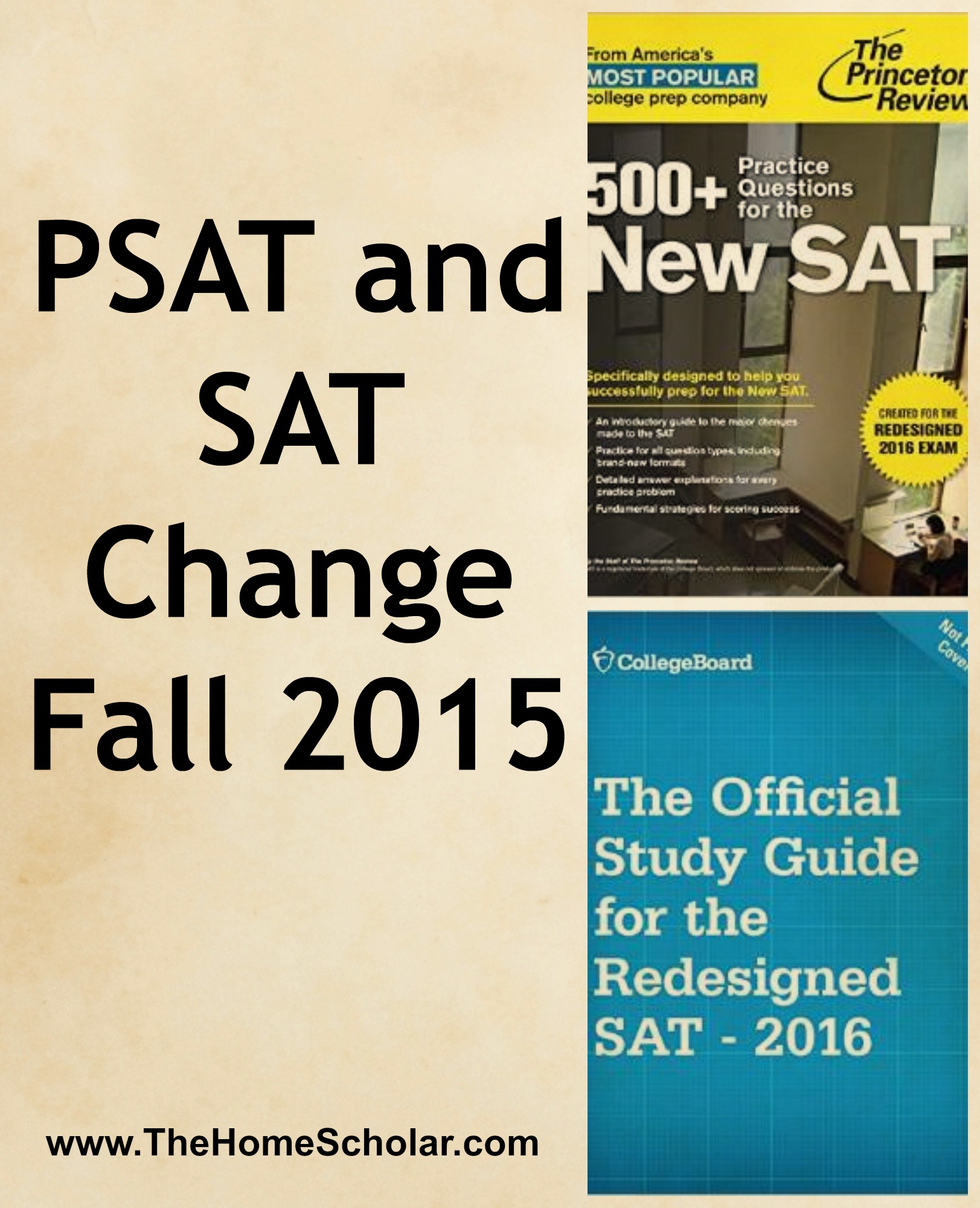 PSAT and SAT change Fall 2015
The PSAT and SAT change will affect children who are starting junior year in 2015. The changes will start with the new format PSAT in October. Then the SAT test will change in the spring of 2016.  Test preparation materials should begin to be available in the spring of 2015, when they are sophomores.   You may want to pre-order a study guide now. Consider these options.
The
College Board®
Guide: 
Official Study Guide for the Redesigned 2016 SAT
The Princeton Review Book: 
500+ Practice Questions for the New SAT: Created for the Redesigned 2016 Exam
If test materials aren't available, students can use the Khan Academy program for test preparation.
Until those books are ready, continue using the PSAT and SAT books that are currently available. Remember, any test preparation will help your child with time management, filling in bubbles, and will review reading, writing, and math.
The PSAT will also change at the same time. The new PSAT will be available in October 2015 so children can take the new PSAT as practice for the new SAT. It's extremely important that all children who are juniors in October of 2015 take the new version of the PSAT test.
Read more here:
Big Changes Coming with the Redesigned SAT