Children learn all the time, even when we aren't looking - and even over summer!  You might want to "pre-test" your children in some subject areas before you start school next year.  For example,
Spelling Power
offers a placement test for their program, and you can check their spelling level at the beginning of each year, to make sure they are learning something new.  In most math books, the first chapter or two is review.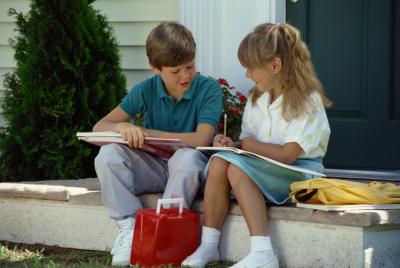 You can see if your student really NEEDS the review.  You can give the chapter one test on the first day of school, and if your child scores well, just skip chapter one, and move on to the chapter two test.  Keep in mind that our goal isn't to "teach" something.  Our goal is that our children learn something new - something they don't already know.

Please rate my blog at Homeschool Top Sites!