Course descriptions are like mashed potatoes.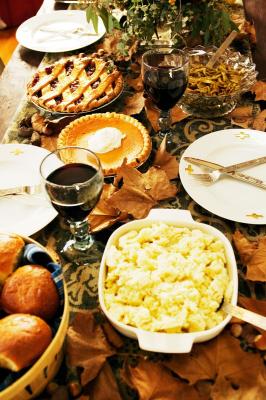 I always think of the strangest metaphors, don't I?  And you can certainly tell I'm in the kitchen a lot these days!  But think about it.....
For mashed potatoes, you don't just throw a bag of potatoes into the water.  Each potato has to be individually washed, peeled, and cut.  You don't just mash them, either.  You add flavorings; milk, butter, sour cream or cream cheese.  Presentation matters, too.  You don't just plop it on each plate when nobody is looking - especially at Thanksgiving, you make sure it's in a serving bowl of some kind.
Course descriptions are also something you can't just throw together.  Each description has to be individually worked, written, and edited.  Every parent has their own recipe, and their own ingredients for mashed potatoes and course descriptions - that's fine!  But they do need to be prepared one course, one potato at a time.  And presentation matters.

Give Thanks to the Lord for He is Good!  Wishing you and your family a WONDERFUL Thanksgiving!!