Outlast the Storms - One Final Word...
Here's a PS on last week's post on outlasting the storms...
God's promises are true EVEN WHEN THERE IS A SHIPWRECK.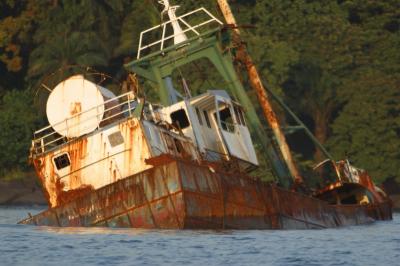 In Acts we read about Paul being shipwrecked.  He was in a ship and in danger too, and he STILL completed God's plan for his life.  Paul recognized that even though he did not expect the shipwreck, the Lord already knew it would happen.  Paul tried to explain the situation to the others in the ship;
Acts 27:25 So keep up your courage, men, for I have faith in God that it will happen just as he told me.
Adolescent storms happen, and sometimes they can be a major shipwreck.  Keep up your courage, parents!  When they are old, they will not depart from your teaching, and it WILL happen the way the Lord has promised.

And speaking of storms....Learn how to save money homeschooling with my free Special Report: "7 Secrets to Homeschooling Through a Financial Storm."