Looking at an online accredited school for next year? Many of them may actually be an accredited organization with a classroom mentality - which means that you have extremely limited flexibility with your homeschool. Let me go over one advertisement for you point by point: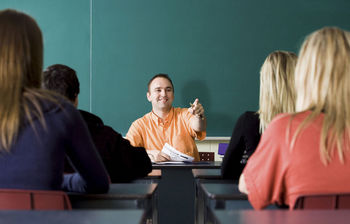 - A Free Homeschool Portfolio Review — Students transitioning into (this school) receive a free homeschool portfolio and/or transcript evaluation.
That means they are going to judge you on whether you have been "good" or "bad" as a homeschool parent
.
- A Well-Written Homeschooling Curriculum — (this school) courses are accompanied by high-quality textbooks and course materials. Our broad array of courses complements other curriculums and homeschool programs. You have the option to enroll in a full four-year program or in individual courses.
That means you can't use what you have already been using that works, and that they have limited options for curriculum - they have to be approved by them
.
- Valid Transcripts — Credits earned at (this school) are accepted by major colleges and universities. (Students can earn a (this school) high school diploma by successfully completing 21 course credits, but all credits do not need to come from (this school) .)
This is trying to convince you that your own homeschool transcript is somehow NOT valid. That's not true - my homeschool transcript was accepted everywhere my kids applied. The truth is that YOUR transcript is valid too, and it is also accepted by major colleges and universities.
- Autonomy and Independent Study — Students set their own schedule round family, work, and community commitments.
That doesn't mean you can set your own yearly schedule. You have to finish by a certain month or you "fail" and you can't just drop classes - at least that is what I have heard from other clients.
- Teacher Support — Our certified teachers are subject matter experts so parents don't have to be the experts when it comes to things like complex Chemistry equations.
That's trying to tell you that if you homeschool regularly that you DO have to be an expert, but that's not true. We don't want to be "teaching" our children, we want them to learn how to learn. Completely different.
- An Affordable Program — The (this school) Family Plan makes it affordable for families to enroll more than one child.
They have GOT to be kidding, if they think THAT is affordable, LOL!
All of these accredited programs are choices that parents can make, certainly. I worry that they are being pressured with untruths (like those implications above.) I worry that parents will look at these and think they are "more than" what they can provide at home, which they aren't. I worry that parents will think these are a perfect solution, when there really IS no perfect school, and everything will have it's pluses and minuses.
In my opinion, these kinds of programs can limit the flexibility of homeschooling, imply inadequacy to parents that can harm their confidence, and can cause a "failure" in the homeschool that parents will attribute to homeschooling itself, instead of an attribute to the program they signed up for.
Judgment, Limitation and Failure - Where do I sign up??
Here is an article about
accreditation
.
Here is my husband's article about the
different options available
.