OCEAN Conference Top Notch Encouragement
The
OCEAN Conference in Oregon
was SUCH an encouragement to me! I loved getting together with like-minded parents, trying their best to homeschool through high school with confidence.  A homeschool conference is an important part of your homeschool year too. Even if you can't attend one, do something to refresh and encourage yourself during the off-season, so you can start fresh next year.
The first day our winner was Allison, a 9th grader who was talking to me about high school. She is thinking about becoming a nurse, and I'm an RN, so we had a lot to talk about.  She was so thrilled because the beach towel she won looked EXACTLY like her cell phone cover! Same colors, same stripes… it was totally meant to be!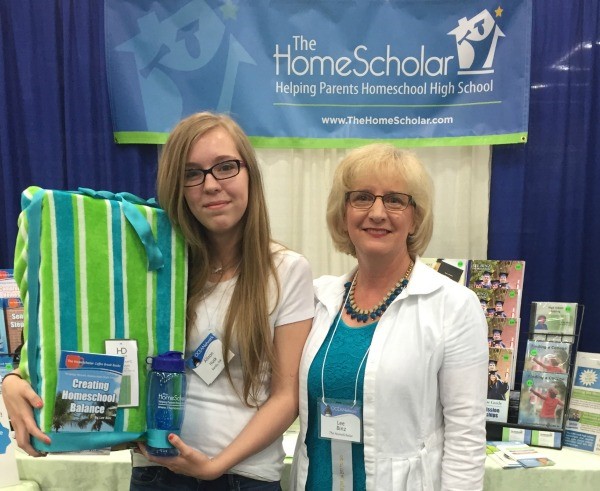 The second day our winner was Jennifer. She stopped by my booth to say she was so thankful for all the free help she received over the years. She said her 12th grader was successful with college admission and scholarships thanks to using all the free resources on my website, and taking my free online classes!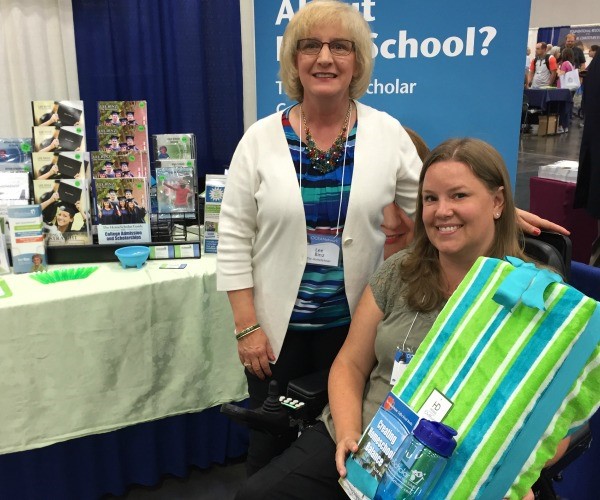 During that weekend, I gave 6 presentations. Would you like to treat yourself to this convention experience?
Christian Homeschool Success in High School is the free sample presentation that I have on my public speaking page. You can share that page with your convention organizer, if you would like me to speak at your convention.
The HomeScholar Public Speaking Page.
The next two presentations were on grades, credits, and transcripts. I have a free online class that you can take as a primer:
Free Webinar on Grades, Credits and Transcripts
, or if you prefer books, the information is in
Setting the Records Straight: How to Craft Homeschool Transcripts and Course Descriptions for College Admission and Scholarships
. That book is best in print, not kindle, by the way, because of all the charts and graphs. Kindle is not kind to graphics.
The second day I spoke on Planning High School Courses, Finding the Faith to Homeschool Through High School, and Options After High School. Those are topics that you will find in my book
The HomeScholar Guide to College Admission and Scholarships: Homeschool Secrets to Getting Ready, Getting In and Getting Paid.
My husband records my presentations so that Gold Care Club members can create their own convention at home.
It was so fun to meet my Gold Care Club member Deedra in Oregon! You know, I talk to these wonderful parents so often that we become real friends, and it's always so fun to see them in person, face to face!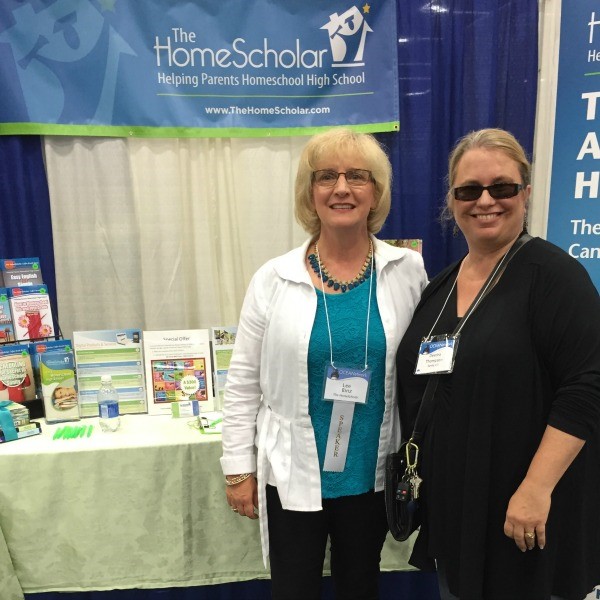 OCEAN has a social media assistant, and she stopped by to snap a photo to share on Facebook. Thanks for saying hello, Tauna!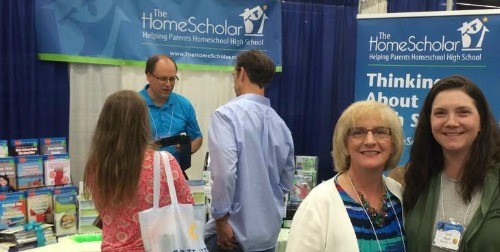 I was so thrilled to see my friends Hal and Melanie Young were staying at the same hotel in Oregon. They were sure traveling far from home, so it was a real blessing to see them on my side of the country. They have a marvelous ministry at Raising Real Men – check them out!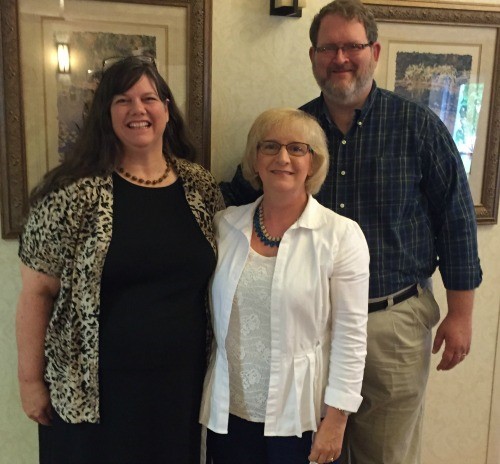 I also had a marvelous time with Jon and Ann Dunagan of Mission Minded Families and HarvestMinistry.org.  Each time I saw them, I was so tired I didn't even think about snapping a photo, but I do have an article about their daughter from a couple of years ago, demonstrating how taking a Gap Year can be beneficial. You can see her daughter's experience in Gap Year: Time Off for Good Behavior.
Homeschool conferences are Food, Folks, and Fun! I shared candy to demonstrate concepts (and keep people awake) during my presentations. I shared stories and experiences with real folks, like you. And we had FUN, with our giveaways and prizes. Each giveaway winner received a beach towel, water bottle, and a copy of my Coffee Break Book,
Creating Homeschool Balance: Find Harmony Between Type A and Type Zzz....
.