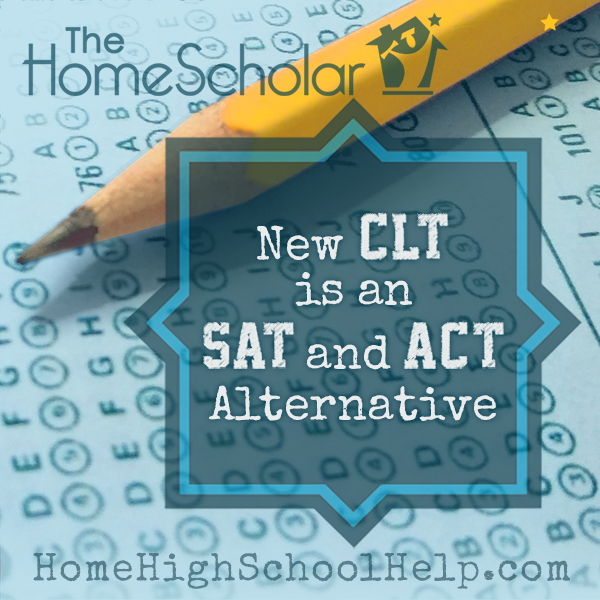 New CLT is an SAT and ACT Alternative
I am so excited about the new CLT testing option. I have asked their Regional Director to fill us in on the details in the blog post, below.

We at the Classic Learning Test (CLT) believe that the ancient philosophers got it right: how someone learns to think, what they read, and how they live, are all intricately connected.
As fellow homeschooling parents, we've accepted an enormous responsibility to educate our children through high school. Thanks to people like Lee Binz, The HomeScholar, an important part of our load is lightened and we are free to enjoy the experience, expounding upon the virtues and instilling a joy of learning and understanding into the minds of those to whom we gave life.
When it comes time for college admission testing, however, our children have been sold short with "values-neutral" exams for decades. As we read in the now infamous Harvard
Turning the Tide Report
, "…college admissions offices have joined forces to collectively encourage high school students to focus on meaningful ethical and intellectual engagement."
The CLT is turning the tide. College and career readiness requires more than just accumulating high school credits or regurgitating a handful of disconnected facts on a standardized test. To be college and career ready means to demonstrate a certain kind of interpersonal and intrapersonal maturity, a kind of maturity not assessed on the ACT, SAT, or PSAT. The best college students and employees are those who can read well, reason well, communicate well, and even see the moral implications of decisions, ideas, and discoveries. These are the furthest values from today's standardized tests.
Students take this two-and-a-half hour online test on their own laptops. They'll see their scores immediately upon submitting online. Students in grades 9 through 12 may take the CLT as often as they desire, paying only $49.00 each time. Only their best score need be forwarded to their college(s) of choice. No test prep is required or even offered, other than the
free practice test
.
We are pleased to announce that the CLT will award a
full scholarship
to any college or university in America, including tuition/room/board,
to the very first high school student(s) to score a perfect 120
! In the event that multiple test takers receive a perfect score on the same CLT, the scholarship will be divided among the winners based on the average net cost of college at a 4-year private university ($36,000). High school graduates already enrolled in college are not eligible. Students who win the scholarship must still complete the FAFSA and disclose their expected family contribution (EFC) to the head of Classic Learning Initiatives' College Counseling Center.
Visit our website at
www.cltexam.com
for further details and to see the list of colleges and universities now accepting the CLT. Register your student(s) and request a test site be located in your area, if one isn't listed. Better yet, ask your homeschool group or private school to host the CLT and recruit others to take it with you. Don't see your college listed? Call and make a great noise for them to accept the CLT, now!
We still have the freedom to teach our own children. We still have the power to restore the course of American education and turn the tide!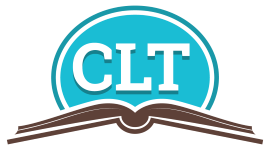 Laura Loroña-Kays
Regional Director, West
Classic Learning Initiatives
lloronakays@cltexam.com