Let me take a guess. Your children don't always listen to you. Once in a while, you communicate something very clearly to them, and they act like their ears are filled with cotton.  At some point you may have felt like your children did not take full advantage of your experience and expertise by implementing your instruction.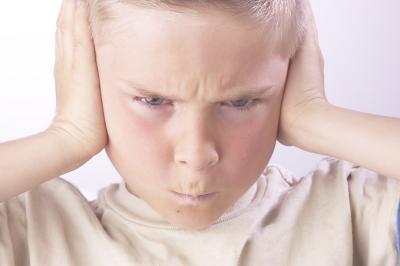 Jesus took the Twelve aside and told them, "We are going up to Jerusalem, and everything that is written by the prophets about the Son of Man will be fulfilled. He will be handed over to the Gentiles. They will mock him, insult him, spit on him, flog him and kill him. On the third day he will rise again."  The disciples did not understand any of this. Its meaning was hidden from them, and they did not know what he was talking about.  Luke 18:31-34
Look at how clearly he communicated with his disciples.  He's not talking to kids, either - these are grown adults, functional at home and at work.  Still, they simply did NOT understand.  The concept of dying for sin and raising from the dead was simply an impossible thought for them to comprehend.  Their brains couldn't understand it, so their brains threw out the entire message.
I think sometimes our concrete information and suggestions sound like foreign concepts to our kids.  Prioritize?  Plan ahead?  Do difficult things before fun?  It's very frustrating to watch the blank stares.  Or worse, the "sure mom!" followed by.... nothing.
I have no answers, only empathy.  I can tell you that Jesus knows how we feel. It's better than going it alone!

Are you my facebook friend?   Please send me a friend request.  I would love to get to know you better.