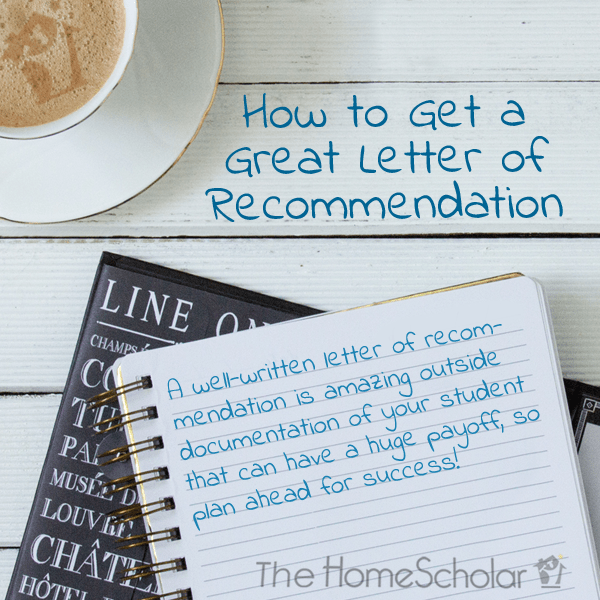 How do you write a letter of recommendation about your own child? Often the letters of recommendation from teachers are enough, but remember that you want to do things exactly the way the school wants them (as long as it doesn't contradict your values, right?) Do it their way, make it easy on them, and they will love you more and throw money at you :) If a college wants a letter of recommendation from the parent, give it to them. Often they want that information so they can check off a box on the application. Don't over-think it too much, just give it to them.

For more information on letters of recommendation, read this article How to Get a Great Letter of Recommendation.

My big tip on the letter of recommendation: brag, don't critique. When counselors write a letter of recommendation, they only say the good things, not the bad stuff. Use that time to explain anything unusual. You can explain why your student took calculus but received a low math SAT score, or why junior year grades were the lowest.





Members of my Gold Care Club can receive tips like these on our weekly phone calls.