Introducing TWO New Parent Training A la Carte & a SALE!
Have you discovered our Parent Training A la Carte courses yet? If not, this weekend is a great time to do so! We are introducing TWO new courses: Delight-Directed Learning and Getting the Most Out of Your Homeschool This Summer! To celebrate, both of our new classes are on sale for just $10!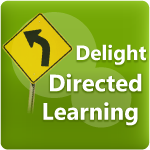 "I love all of the examples.  It helps to broaden my thinking to hear the wide variety of things that other families are doing.  In addition, you talk with so many people that every time someone has a question, you can say, "Oh yes, I've worked with families that have done that and here's what they did on the transcript…."
Delight-Directed Learning: Colleges may call it "passion" and homeschoolers may call it "specialization." Whatever the name, delight directed learning can help you homeschool now and help your teenager with choosing a college major and making career plans for the future. This class will discuss how to identify delight in your children, and fan the flames of their passion to increase the intensity of their college preparation.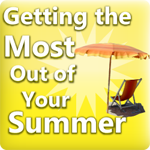 "Thanks Lee. This will help me schedule this summer first and then keep only the necessary! Summer is not a good time to feel overwhelmed… that's what I need a break from! Nice webinar."
Getting the Most Out of Your Homeschool This Summer: Do you homeschool during the summer? Our family always tried to take a "serious break" during the summer months. Still, there was educational stuff we did. This course will give you ideas on homeschool options you have available this summer. Learn how a small investment of time each day this summer can pay big rewards next year!
Have you ever wondered what's inside a Parent Training A la Carte class?

Do you have a friend who is thinking about homeschooling high school?  Send them some encouragement!  Please share this with your friends on Facebook and Twitter!