Hi Lee, I want to know since my daughter Kirstie is involved in photography and doing art show with me, couldn't that be counted as communication/public speaking? Although my daughter is shy this is the only way I can get her to communicate with people while doing something she loves. Kirstie has made good progress while doing the shows with all of us artist with in the last year in a half. Thanks,
~Mary in Washington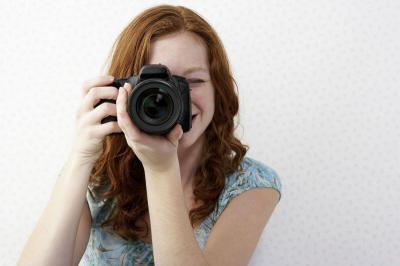 If your daughter is in photography, that might be art or an occupational education credit.  While it probably does include speaking and communication, I don't think I would call it a communication or public speaking credit.  That isn't one of the required subjects in Washington State, you know - you don't have to teach that subject, even though it's important for her to be able to communicate with people.  So I don't think I would call it public speaking.   Of course, you are the parent and you know more about the situation than I do, so you can make the final decision.
To provide a public speaking course, you might be able to convince her to TEACH photography to a small group.  That's how many shy kids will do their public speaking - they take what they love and talk about it while teaching a small group.  Other options for public speaking would be a toastmasters or junior toastmasters course.  They are offered all around the area.  But again, public speaking is NOT one of the subject required by Washington State, or required by colleges.  Here is the list of
recommended classes for college bound teens.

Do you enjoy these daily doses of high school homeschool wisdom?  Sign up to get them delivered via email or reader!