Every person has to decide for themselves how much debt is worthwhile. I can tell you what my debt boundaries are, though, as you begin your research.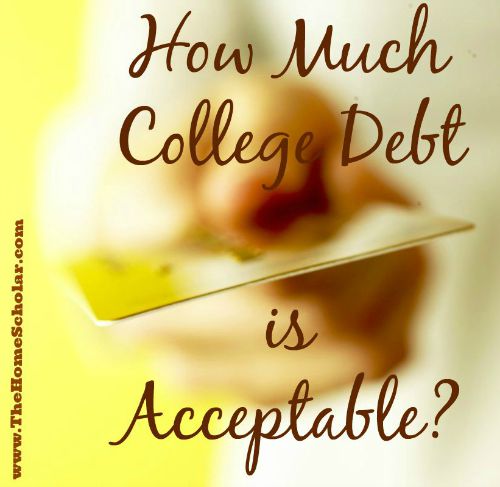 For me, I think it may be worthwhile only if you can pay back the debt within one year. Estimate how much your child could make at a minimum wage job while living at home for one year. That would be a reasonable amount of debt for your child to assume. Even without a well-paying, college-degree-worthy job, it's still possible to pay it back.
If you are a family struggling with finances, I don't think that I would take out debt as a married couple, but again, each family and marriage and financial situation is different. It may be healthy to ask grandparents if they would like to contribute to the cost of college in some way.
You CAN talk to the colleges to ask for more money. As some families decline their offers of admission, that frees up more scholarship money. For example, you can say something like, "This is our first choice college, and I would hate to disappoint my son, but we have other children to consider, not just one. We simply can't afford this college, no matter how much we love it. How can we get more scholarship money so he can attend your school?" This article may help: Real Story, Real Money, Real Scholarships, about a mom who wrote a letter like this, and it was worth $8000 to her. So write or speak to the college.
The best money for college is money you save or are given without repayment necessary. There are three big and important things you can do to improve your chances of college scholarships.


Apply for colleges first thing senior year and finish all applications by the end of November.


Apply to 4-8 schools, with a mix of public and private universities.


Apply to reach, fit, and safety schools: Reach, Fit, and Safety Simplified.


If you are worried about debt, then plan ahead to get college scholarships! Don't wait until you are desperate, but research ahead of time so you are ready to succeed!
These resources will help.
$3 Book on Kindle, so you can get an overview of the process
$15 Online Class, so you can learn details of this one specific topic
$25 Print Book, so you can learn and underline while staying on task
$47 Gold Care Club Membership, so we can talk about it