How important is a foreign language for homeschoolers?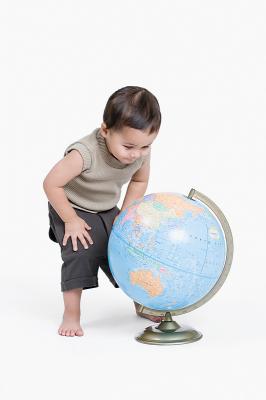 Not every adult knows a foreign language, and not every child admitted to college has a foreign language.  In fact, in Washington State if a child earns an AA degree from a community college, and transfers into a state university, they may be able to bypass the entire foreign language requirement.  Some colleges don't have  a foreign language requirement at all, while others will insist on foreign language study before they will grant a degree.  Essentially, if you don't have it going IN to the college, some want you to have it before you leave.
Foreign language study can serve a few purposes.  First, it's a wonderful way to learn about English.  When you study a foreign language and learn about verb tenses and grammar, it can increase knowledge of the English language.  It can also help you understand the differences between languages - for example, some have articles (the) and other's don't.
Second, a foreign language is great critical thinking.  It's often a way for colleges to see how well your child studies and learns, and if they have the study skills necessary for a foreign language.  It does take effort and thought.  Much like math, a language is easier to learn when you do it daily, even if small amounts if necessary.
Third, not all countries speak English.  In fact, one of the biggest complaints about American's is that they think everyone DOES speak English.  One reason for the "rude American" stereotype is when people insist on speaking English-only in a non-English speaking country.  In order to successfully interact with people in other countries, whether as a guest or as a missionary, speaking their language is considered the polite thing to do.  Even if it is just an attempt at their language, it can make all the difference.
If you can't fit foreign language into your normal homeschool week, there are options.  You can search for a college that doesn't require a foreign language.  You can strive for an AA degree from a community college, so that a foreign language requirement may be waived.  You can incorporate natural language learning, rather than textbook learning.   For example, you might learn Spanish during a mission trip to Costa Rica, interacting with native speakers, rather than sit in front of a computer doing Rosetta Stone.
There are a huge variety of foreign languages to choose from;  languages that are spoken around the world, languages that form the basis of scripture.  American Sign Language is accepted at most universities, and it's a great language for kinesthetic learners.  Latin is accepted almost everywhere as well, and it can be a great fit for a logical or non-linguistic child.

Learn how to save money homeschooling with my free Special Report: "7 Secrets to Homeschooling Through a Financial Storm."