In the News
Home-schools gaining more students in Mississippi
This is a very encouraging news report about a regular homeschool family.  Brita Wren is interviewed by WLOX News in Mississippi. "I think I had higher expectations sometimes than the schools that they were in to begin with, that we expected them to do their best," said Wren. "There's no peer pressure, no bullying; there's no busy work."
WLOX News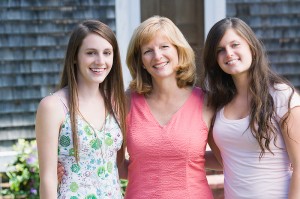 New law gives homeschoolers more respect, freedom
Minnesota parents who teach their children at home feel like they have received a promotion.
"The state is recognizing the validity of home education," Lorna Cook of Willmar said of a new law that frees homeschoolers from most of the bureaucracy of old laws. "To those of us who are home educators, the statistics show that, overall for home education, parents are doing a pretty good job."
The Republican Eagle
Homeschooling: Right Choice for Your Child?
This is a great article by Fox News, with lots of interesting quotes. "I think for the parent's perspective, research shows us it's a better ride, but it's not an easy ride," says Ray. "You have to be intentional, thoughtful, humble, and talk to other people in your support group to get new ideas-it's work, but it's a different kind of work."
Fox Business

I am now a featured expert on Bizymoms.com!  You can read my articles here.