Homeschoolers know that there is enormous freedom in choosing curriculum.  You can meet your students learning style and personal preference for everything it seems.  That's a difficult job for veteran homeschoolers - and for new homeschoolers it can feel completely overwhelming!
Karen asked me a question on Facebook,
"Use prepackage curriculum or not use it for my first year. Why can't I decide?"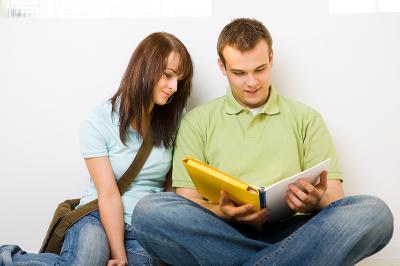 For first year homeschoolers, if your children like to read, I recommend that you look first at Sonlight. I used it my first year and it helped me make the transition.  Here is the link to
Sonlight Curriculum
.
Sonlight was excellent at holding my hand.  It helped me figure out what to do each day and call it "school."  It helped me stay organized and gave me the built-in record keeping system.  If it looks like it might fit you, it's a good choice for a beginner.
But you know, there is no "right" answer.  There are lots of great options.  Just start by starting!  Grab the thing that looks good to you, and don't worry about the grass being greener with another curriculum.  Just start - you'll love it!
Your situation is the reason why I made a second edition of my
"Preparing to Homeschool High School"
DVD. I wanted to include more information for new-new beginners.

Did you see that my September newsletter came out this morning!  It should be at the top of your inbox!  The theme this month is "Parents are the Best High School Advisors!"  If you don't subscribe yet, you are really missing out. 
Sign up here
!