Blue jays are like teenage boys.  I was watching some gorgeous Blue Jays in my backyard.  They are remarkably blue, and fairly large birds about the size of crows.  Three of them were making a lot of noise together, when suddenly one of the birds started acting funny.  Flapping his wings widely, he looked like he was hurt.  He started making loud noises, and opening is mouth wide, like he was gagging.  Poor bird!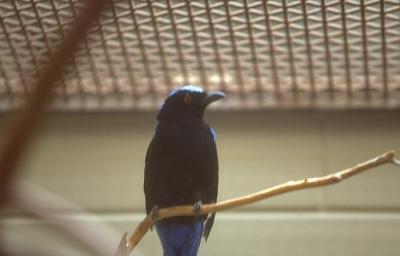 The other identical-looking Blue Jay walked over and calmly deposited some food in the first bird's mouth. Then I figured out his problem.   These birds only LOOKED like adult birds.  In reality, they were two teenagers with their mother.  The look like adults, make noise like adults, and even act like adults.  But sometimes when mom is close (or when they are really, really hungry!) they act like they are still chicks in the nest, struggling to retrieve the food from mother's mouth.
Sometimes adult-looking young men will act immature.  When I was in nursing school doing my pediatric rotation, I learned that children regress when they are stressed.  In other words, when they get upset, they act younger than their age.
Now would be a great time for me to provide some wisdom about how to solve the problem.  Sorry.  I'm just here to point out the problem!  Kids will act immature sometimes, even when they look like adults.  On the bright side, that happens everywhere - even in nature.  On the other bright side, eventually they will stop doing that, and become adults with their own children.  In the meantime.... hang in there.
Sorry, no solutions :-)

Are you ready to get serious about homeschooling high school?  Send me an email and let's talk!